In nature, as much as in domestic environments, the ground where we step on is of great importance. Picture yourself walking barefoot on a beach, while with each step you can feel the warmth on your feet sinking in the sand…
Now come back from your daydreaming and land on the reality floor of your home. There where you can lay extremely flat, tabular rugs to built your urban design up on.Like these ones made from MNML 101's polyester webbing, guarantying extreme strength, as this material is also used for high-altitude, alpine climbing equipment.
Designed by Eva Langhans and produced by Kymo, their durability makes them suitable both for indoor and outdoor use. Available in 5 standard sizes offered in a combination of sliver and black or light grey and grey, these rugs have come to revolutionize the way we see, feel and treat our floors.
A space's floor, usually acquiring a surface of multiple square meters is responsible for setting the mood in our living environments. Try to imagine gorgeous furniture on ugly, uninviting floors. It doesn't work, right? Even the best masterpiece needs the right canvas to be projected up on.
Rugs that celebrate minimalism and function in an elegant way are certainly winners. No wonder the MNML rugs have been nominated and received quite a few awards so far, much like the Good Design Award and the Product Design Award, which was received in 2009.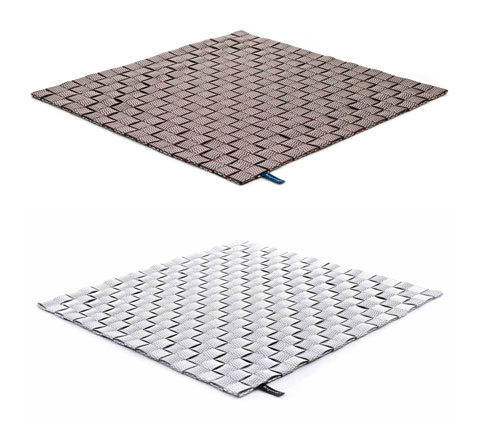 Buy This Item