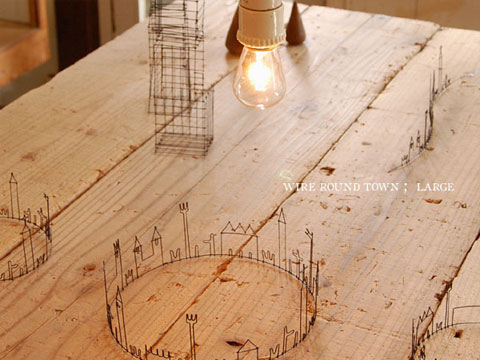 … you know these times when entering a place is like time stops and nothing matters? It has happened to me a few times while traveling and visiting various little hidden corners of a city. When that happens by virtually going in an online shop, then it is a whole different issue.
To communicate one's story is a complicated matter in the first place. To achieve to do that while sharing pictures of a place and few curated words is even more complex. But all these shortcomings are overtaken successfully when one clicks on the page of Masao Seki wire works and antique shop, under the name Five from the ground.
Starting from the website's layout, it is consistent to the owners' style and taste. Natural colors, simplicity and a quiet yet fiery willingness to share their story with potential customers or simply passer by viewers.
The pictures of the space where it all takes place are as charming as the wire work exhibits – ready to be picked up on the spot – and the occasional vintage treasures the owners are instinctively gathering. I'm absolutely enchanted by the wire towns, while I am tempted to bring some of their industrial lamps home.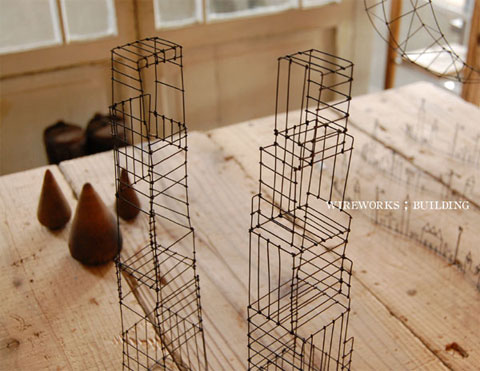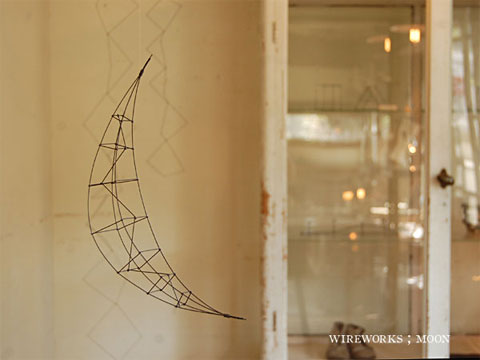 In Five for the Ground, which is also physically located in Japan, one can find things from stationary and old books, to one of a kind handmade table, from reclaimed wooden floor as tops and metal legs to tool parts, pottery items and their recently added pressed and framed flower collection.
It's worth to make some time for your online visit in this shop. Just pour some hot water in your favorite mug, make a tea and sit back to enjoy. I admit to having been lost for a little bit longer that my work day allows.