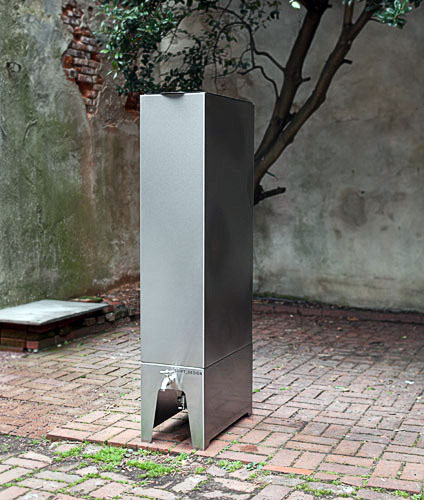 Shift design is a company whose ethics and products fully amaze me, so I'm particularly content to be sharing here with you today the Fitzwater, a 58 gallon rainwater collector, thanks to which we can say goodbye to these unappealing plastic blue barrels. With a tall and thin form of 24″ x 12″ x 63″, it features totally sleek lines made of stainless steel.
The main structure consists of the body with a 12″ tall base, a 3/4″ threaded outlet, a 1 – 1/2″ overflow outlet, a removable lid and four masonry or wood bolts. One may also add some useful accessories like the diverter, the trough and tickle rods, a super elegant hose reel, downspout and finally a hose bibb, all contributing in the watering of plants nearby, not letting a single drop of precious water be wasted.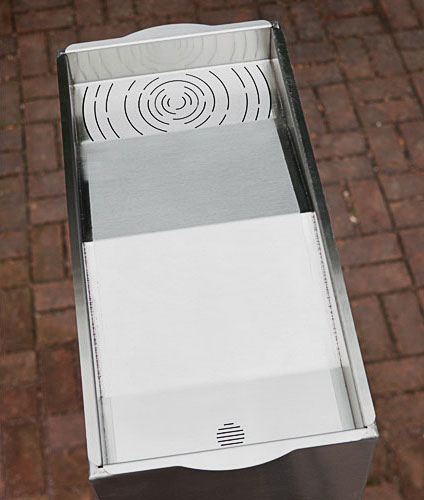 Fitzbarrel is one of the products under the "collect water" section of Shift design and it is naturally designed to fully work together with other of the company's products like for example the planters offered under the "grow" section.
Making a perfect visual and aesthetically appealing match, never had steel before looked so good, while being ethically produced using recyclable materials, keeping waste as low as less than 3%, manufactured in local factories and being shipped flat.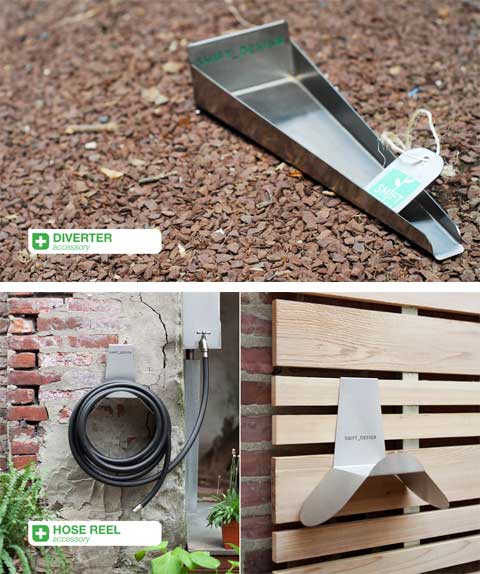 However costly, it is undoubtedly a product to last for years, not falling out of fashion and trends, being a great example of modern product design that will be equally fresh many years from now.
It makes me wish for my own, privately owned garden any time soon. Till then though, I'll be suggesting Fitzwater to clients and indulge myself in a few planters and probably a slat wall for our little maisonette's front veranda, also available in the same miraculous indeed company.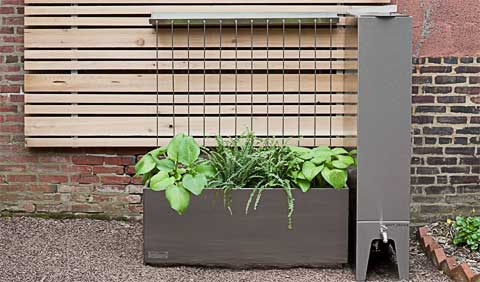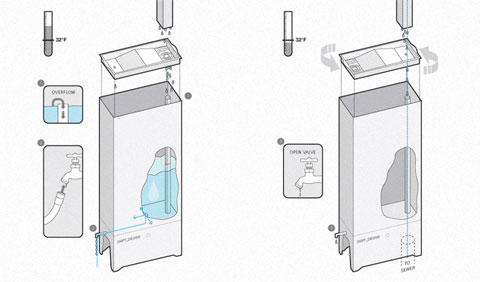 Buy This Item