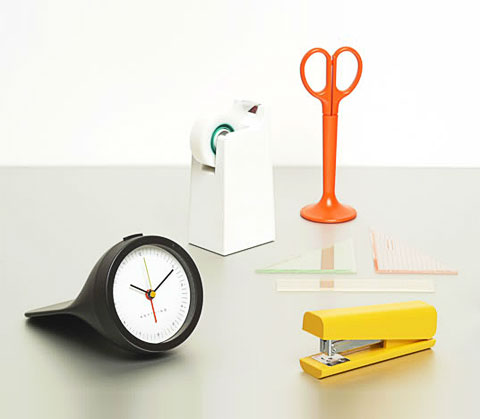 ANYTHING stationary line is everything but… just any set of desk products. A fruitful collaboration between UK designer Michael Sodeau and Japanese design company Suikosha, their colorful and functional line of office tools received a Best of the Best Red Dot design in 2009.
It comes as no surprise, as all four products are to the least brilliantly designed, visually and aesthetically pleasing while serving function to its greatest extend. A tape dispenser, stapler, a pair of scissors and an alarm clock, offered in a to the point variety of colors like white, black, yellow, orange and sky blue, they promise to be a reason good enough for you to look forward to working in your office.
The tape dispenser to begin with has an unforgettable, imposing form and shape, still in the most elegant and sweet of ways. It somehow reminds me of an animal, like a huge snail or a giraffe. I so appreciate a little humor in otherwise "serious" products! I love it in white and yellow. Practically speaking, its weighted bottom and vertical shape will make using it a piece of cake and a pleasure.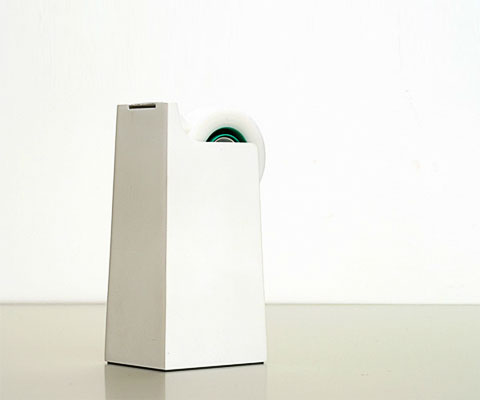 The pair of scissors are characterized by an amazing feature: this of a stand where they can comfortable and elegantly rest when not in use, leaving working surfaces clear from clutter while suggesting a little bit of sexiness. Don't they remind of a pretty female figure?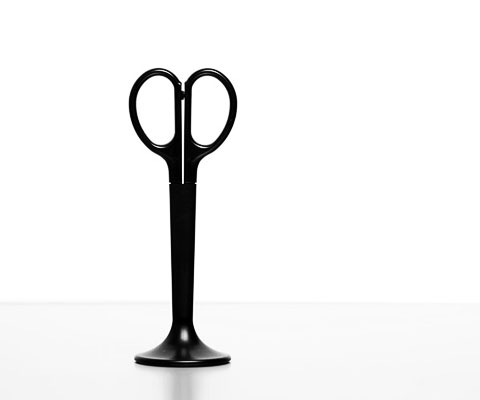 Last but bot least, an alarm clock in an apparently circular design actually has a screw driver like looking back, helping it to stand still while informing you of the time's passage. Lovely in every way. Have you chosen on your favorite pieces of the collection and their respective colors so far?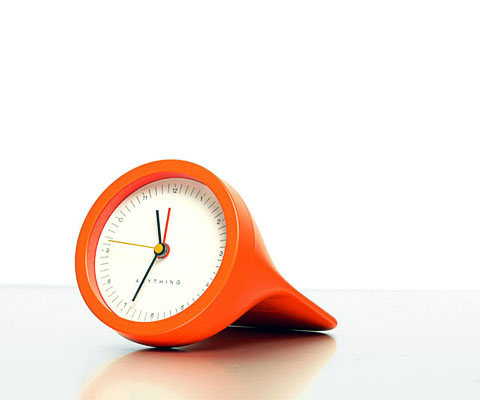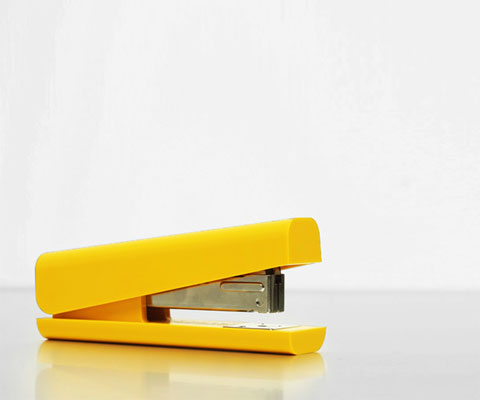 Buy This Item