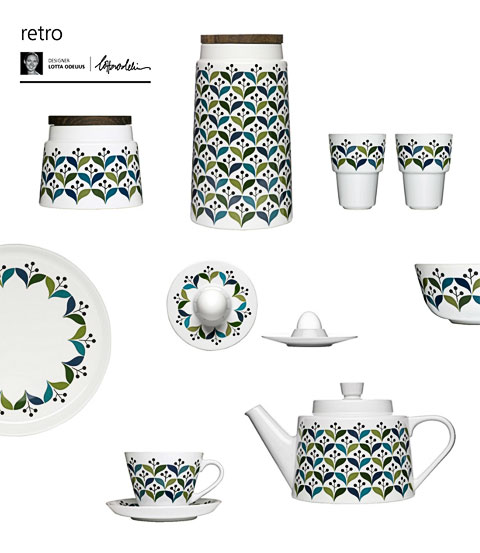 Sharing here with you some of my most beloved designs is certainly one of my favorite things to do. Such is the case with Lotta Odelius retro stonewear collection for Sagaform. I can personally generally not resist a charming set of bowls, tea cups and a delightful teapot herself ( "teapot" happens to be a feminine noun in my appreciation of things).
I seem to always be having just a little more space in my cupboards – despite my overall paired down approach to material things – for just another set of them. Add the loveliest graphic designs of acacia leaves made by Lotta Odelius in pretty blue and muted green tones and then you have all the reasons why I can not resist them!
Minimal lines and retro designs pair beautifully together and bring a happy and refreshing note in modern kitchens. Lotta's "retro" collection consists of the loveliest of teapots, sets of bowls, mugs, tea cups and side plates.
They are without any doubt my favorite from her collections, which she herself designs while Sagaform produces them, since 2006 when she decided it was about time to establish her own line. I'm so happy she did! Let me just assume you are just equally happy.
Which is your favorite element? Would you welcome the whole or part of this collection in your home and kitchen?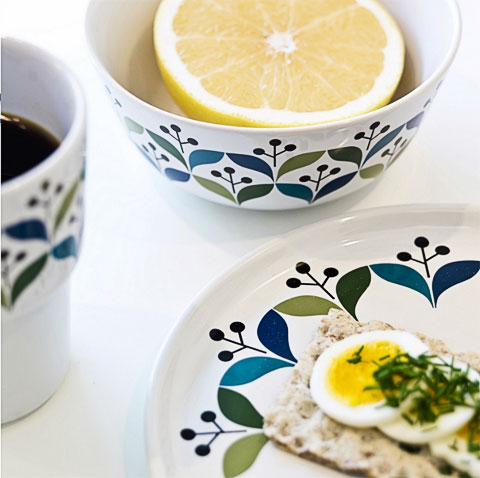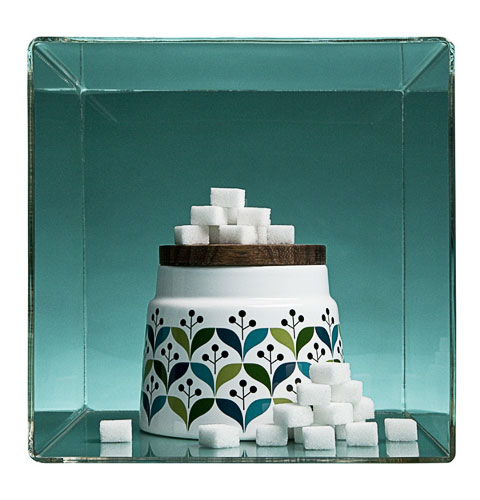 Buy This Item