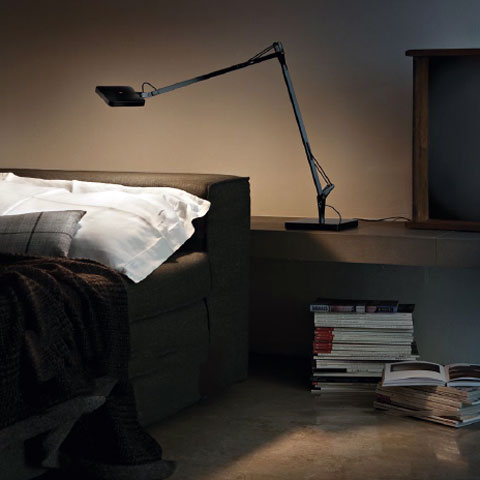 A new vision in LED technology, aiming at people's comfort, led to the creation of this amazing line of lights, designed by Antonio Citteria for FLOS.
The Kelvin LED collection is a fabulous example of how good design can serve people, while respecting nature. The floor, task and mini table lamps all feature a revolutionary way of switching them on: simply by a double touch, thanks to the sensor that has been incorporated in the head.
Sleek, long & elegant lines characterize all three versions, which are offered in basic colors like white, black and anthracite gray. Such impressive design is best highlighted when the color options are kept minimal.
In addition, such environmental friendly creations are at their best when produced by recyclable materials, with non toxic paints, offering maximum capacity at just an 8 Watt energy consumption being at the same time is highly efficient.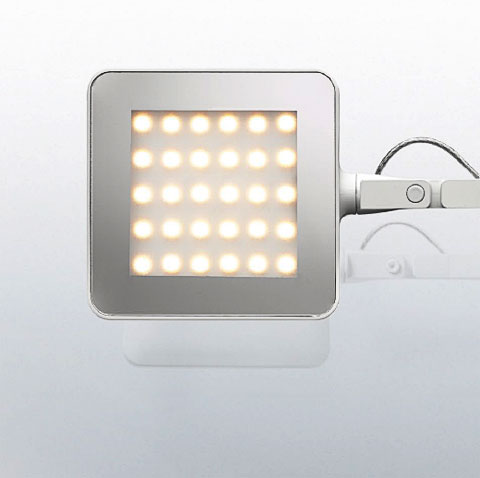 The warm, soft and comfortable light offered is the outcome of 30 LED lights – spread out in 5 lines by 6 tiny LEDS each – and a hoc diffuser with a special chemical photoengraving technique. With the swivel head rotating at 355 ° and a pantograph arm rotating fully at 365 °, the task lamps of the Kelvin Flos collection are ideal for work environments hosted both at home at the office.
Which model and in which color would you gladly incorporate in your living and / or working environments? The task lamp has totally won me, while the mini table lamps would make just the perfect reading lights for the night stands. The only decision left is the color, which is pointing direction grey