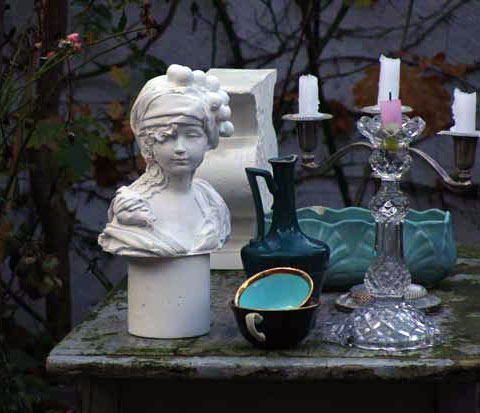 Recently looking for inspiration at contemporary fashion, innovative British artist Kathy Dalwood turned to Japanese fashion designer Junua Watanabe for his impressive "fashion as sculpture" approach. The bizarre and imaginative ways in which he dresses women bodies and especially the tight, stretched fabric he covers their faces with, became a creative fire starter for Kathy's new experimentation with plaster.
The masked raiders busts were born, an incognito couple named Zoro and Lone Ranger. The respectable artist describes in her personal blog how challenging and in fact much more difficult than she had thought the creative process was.
As often is the case, hard work and sincere effort combined with a creative drive pay off! The result was captivating. In fact, her creations were considered to be the perfect center piece for the decoration of the 20 meter long table set to celebrate Louis Vuitton's launch event for their "Double Exposure" film series featuring Sam Taylor Wood.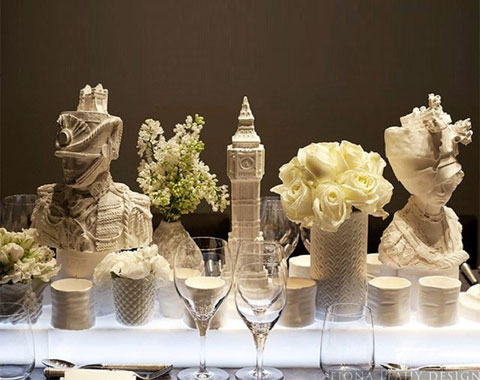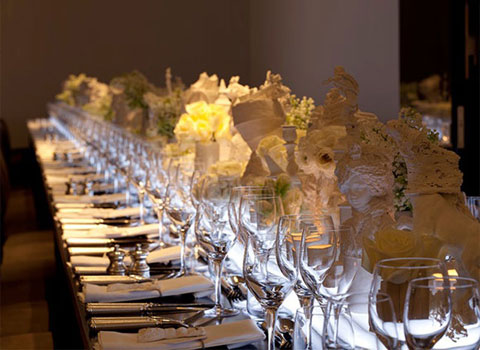 In the hands of Fiona Leahy, a leading set designer and event organizer, the busts were in full harmony with other objects, which after being dipped into plaster, acquired a matching look, complementing each other.
A magical, mysterious and intriguing set up, rich in theatrical mood and a nostalgic feeling of return to centuries past by. What do you think? Wouldn't it be fun to take part in the event and see all these in person?