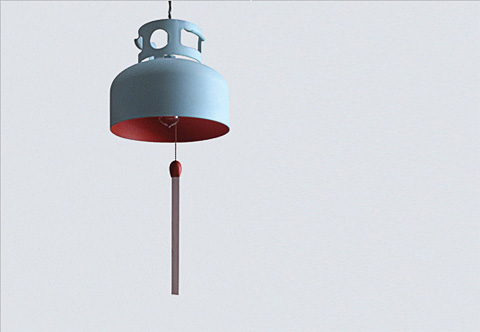 Designers never seize to amaze us with their innovative ideas. It must be the case that they are always inspired by the world and objects around them. I'm a confessed design lover and cannot help it but applaud when people get creative by seeing things differently. What particularly attracts me is the boldness of designers to incorporate some humor and / or irony in their creations.
Take as an example this wonderful pendant lamp, which was conceived by Felix Guyon and realized by the French company La firme.
L' Allumeuse is not a typical pendant lamp and might not be idyllic for all "common" living environments, but for those lucky ones living in loft like spaces or those involved in the making of industrial places, this Gas Lamp, which in fact is anything but a gas lamp, will make itself right at home.
Do you happen to have an exposed brick wall, too? All the better! Gas Lamp in white exterior surface and lobster red inner lining will shine in front of the rich texture of the bricks.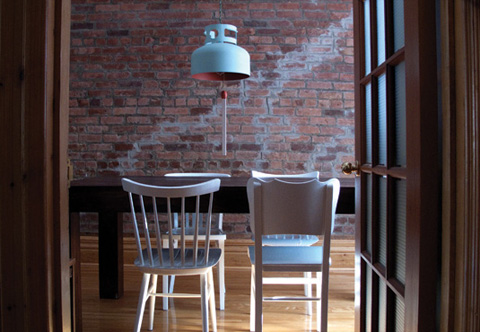 Its shade, made using the iconic design of the propane gas tank, makes a statement about the evolution of lighting, which you'll be reminded of every time you pull its gigantic match in order to…. light it up! Brilliant!