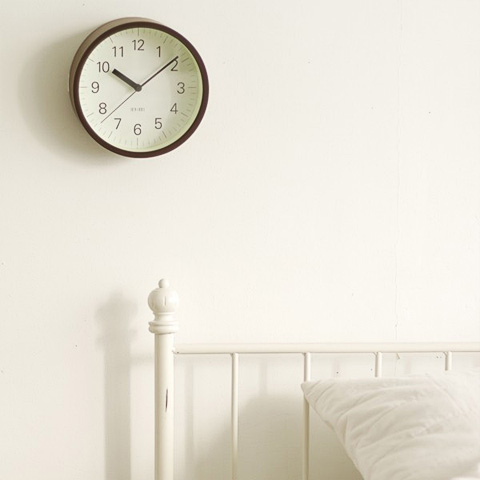 Despite me loving to feel that time somehow passes slowly, a wall clock is unmistakably always a part of our home interior. Since being reminded of the passage of time isn't the most pleasant part of life – specially being an adult, I try to compensate by choosing the most appealing designs. You see my point?
The Lumino Wall clock from Neo Utility falls in the basket of my absolutely favorite designs, both for its practical and aesthetic features.
To begin with, its lovely, calming, elegant and discrete round shape is finished in light or dark wood. Even though I'm a lover of birch and therefore any kind of wood that appears to be almost white, I admit to being equally attracted to the dark shade. It is such an elegant statement.
Returning to its shape, however it might appear to be a rather common roundly shaped clock from the front, it is not! All you have to do is look at its profile. See what I mean? Totally charming! Now just imagine it gently glowing at night, much like your own private moon. And you don't even have to wait a whole moon circle to enjoy it. As for its glow, it requires no energy, having naturally accumulated it during the day.
Marvelous. Good design meets function again. I'm happy. And you?