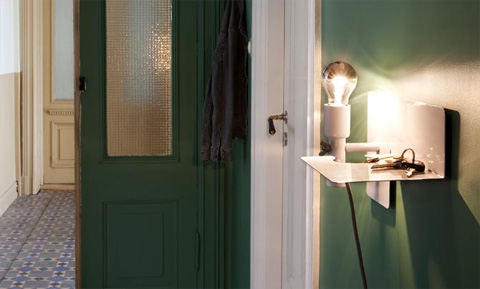 How about some functionality with a dose of poetry all in one? This is how I see Sundays! Functional because one is free to use such days as they wish, nevertheless poetic cause let's be honest, what is more poetic than breakfast in bed or brunches, cuddling with your loved one, enjoying the view from your bedroom window while reading your favorite books together, side by side? What is more poetic than the simple moments life offers?
Let me not argue about this issue any more and get to this post's point, which is no other than sharing with you this lovely shelf and wall light combined in one object. An object named after the day we were just talking about: Sunday!
Sunday is the outcome of a week's effort design speaking. Frost Product, the company responsible for its creation, had been invited by the Norwegian design magazine Design Interior to come up with a lamp within the time frame of a week. Martina Carpelan came to the rescue and here is what she came up with: a light embodied in a shelf, which can be lit either by a light bulb or a candle by simply turning the socket and re-locking it. Talking about short deadlines sometimes pushing creativity!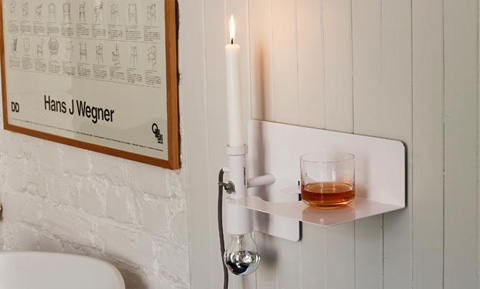 The body weighing just 1,1k is made from powder coated steel in black or white matt finish. Its length is 35cm and its depth just 25 cm, which is though wide enough to comfortably keep your cup of coffee. The cord is very carefully chosen (I have nightmares against ugly, black plastic cables!) and made from grey silk measuring a comfortable 1,60m. Such details are so welcome and delightful to see, they take a whole product to a next level, don't they?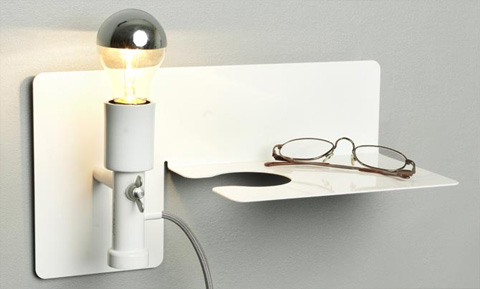 Thanks to its functionality and charm, a Sunday shelf is suitable for a variety of areas such as the bedroom, the hallway or perhaps that favorite reading corner of yours by the window. Just choose the color that suits you and then your mood can follow.