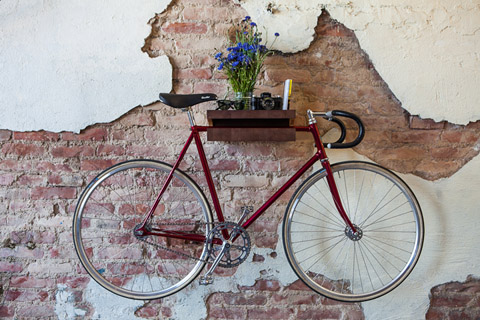 Bicycles have evolved beyond merely a utilitarian means of transportation. These days, your bike says a lot about you, much like the way your clothes and accessories do. So instead of banishing your personality on wheels to a dark garage or chaining it to some metal bike prison, how about giving your mobile friend a home within your home? No room you say? No problem!
The Fixa bike shelf by Latvia design firm Chrome has revamped the traditional bike storage rack with a modern twist.
More than just a creative way to display your bike, this multi-functional bike rack + shelf + storage combo is an efficient use of your home's vertical space. The bike mount is compact enough to fit in small spaces, and doubles as an attractive storage unit with a removable top that opens up for additional storage to place your on-the-go necessities such as your keys, wallet, or shades. Fixa's two toned natural and mahogany colored finish offers an attractive compliment to any interior wall space without cramping your style.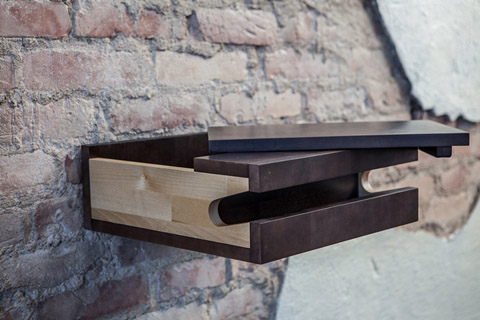 Designers: Chrome