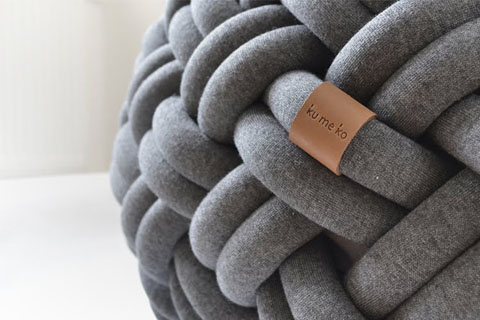 The ingenuity of design is taking one concept and projecting it on another. In this case, the lovely Knotty collection by Kumeko was inspired by old weaving, knotting and basket-making techniques.
This wonderful collection consists of a series of floor cushions in various colors: from light/dark grey melange to aubergine, petrol and deep red – perfect as a spot of color in the bedroom or as a relaxed seating set seamlessly scattered across your living room.
Each cushion is constructed from jersey tubes stuffed with highly resilient foam, which are knotted together by hand, forming a flexible structural pattern.