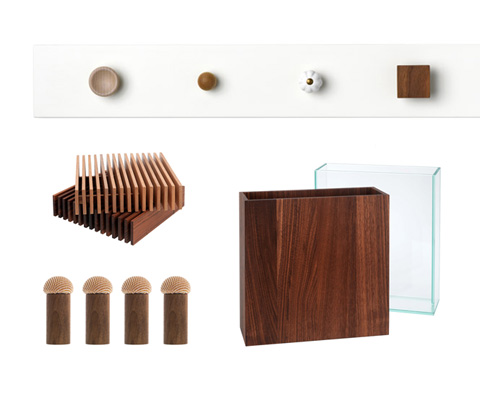 One on line shop, so many good brands and pretty things gathered up all together! Having gone through all of Schonbuch's sections like coat racks, coat hooks, coat hangers, mirrors, umbrella stands, living accessories and items that help us keep our spaces tidy, I've noted down quite a few favorites which I'd easily bring home, give as a present or for starters share here with you. Ready? Come on, let's window shop!
To begin with, I have a serious crash on these coat hooks from Dice! Aren't they just adorable in their little wooden body and checked, black and white fabric covered head? I think they would fit great in so many places around the house. From the entrance, the kitchen to the bedroom and wardrobe.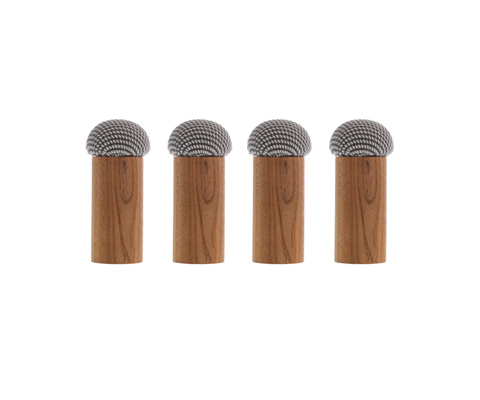 Staying on the subject, but moving on to coat racks, what do you say about this playful yet minimal and clean looking collection of hooks? I'd say come into our bathroom please and spice it up! And then I close my eyes and I envision a wished for summer house, somewhere even in a little corner under the sun… this would be perfect for its entrance. A woven basket, a cotton towel and a hat would for sure be forever hanging there…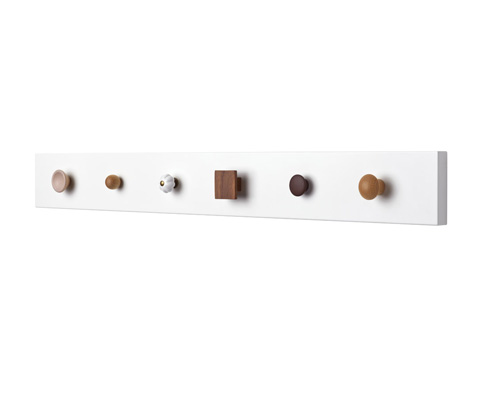 And if keeping things organized and our place tidy becomes the subject, then these storage boxes, power supply boxes, letter sorters and beauty boxes in the sleekest of lines, made from wood by Hesprides, couldn't have been a better choice. The simple storage box is my favorite, what's yours if I may ask?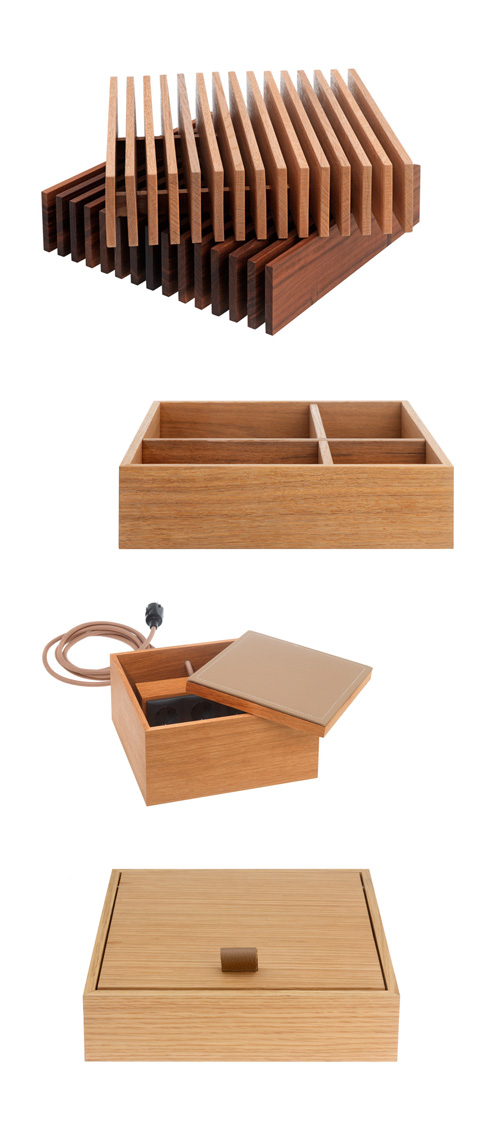 And after we've taken care of everything being in its place, it's time to decorate a bit, don't you think? Again from Hesperides, my choice would be this vase in strict lines, which are soothed by the play between materials of wood and glass. I'd love it as much filled with flowers or empty and I'd also not hesitate to place the one next to the other or use them totally separately… Oh the possibilities!
Thank you Schonbuch – browsing through your items has been so much fun!