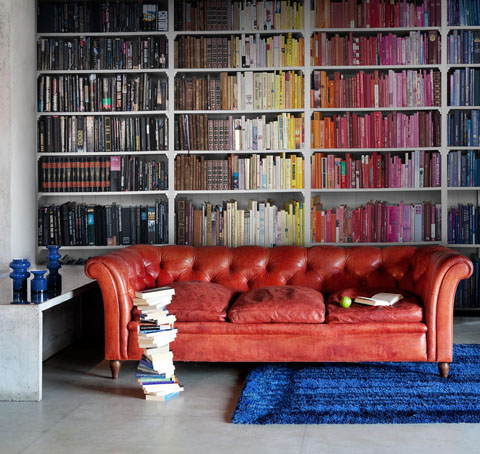 Mr Perswall Wallpapers represent the logical next step in wallpapers. They offer an enormous selection of easy-up wallpapers in off-the-peg designs, but also in custom imagery.
As the customer-creator roles overlap in many sectors these days (think Nike ID and coffee syrups), Mr Perswall provides the outlet for self expression on the biggest part of your interior – the walls. Produced using 'easy up' technology where you apply the glue to the wall (not to the paper).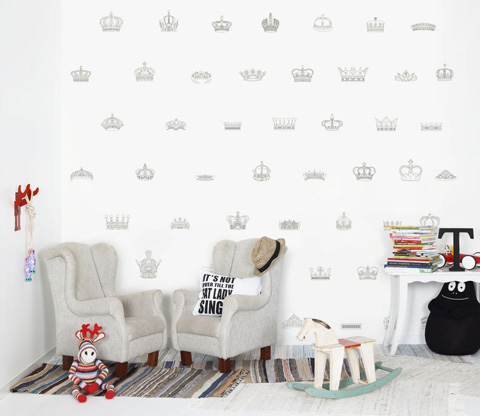 The range of colors, patterns and imagery is pretty much infinite. You can choose from one of the enormous selection, and then personalize it (invert the colors, grayscale, change the orientation and zoom etc), or go the whole way and upload your own. With the well-functioning web tool, you can also preview your design, thereby leapfrogging the need for a sample (still, you may want to get one for big projects).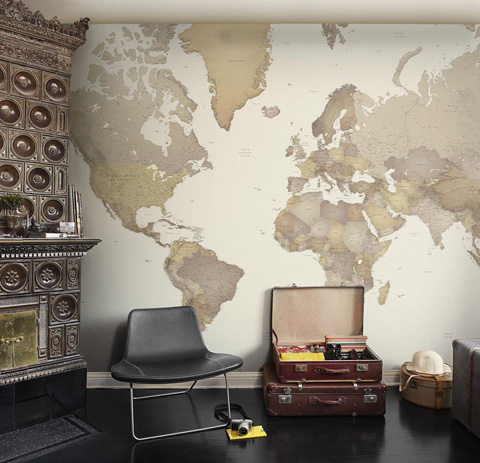 Where could you use it? Let me count the ways? Shopfitting, downstairs bathrooms, kitchens, feature walls and even furniture (think exposed wardrobe backs or nursery tables) could use a form of Mr Perswall. We particularly like Library, Kings and Queens and World Map (type in the search bar for speed).
Bringing walls back home.
Dimensions; Sold by m2, most images are 265 cm x 265 cm.