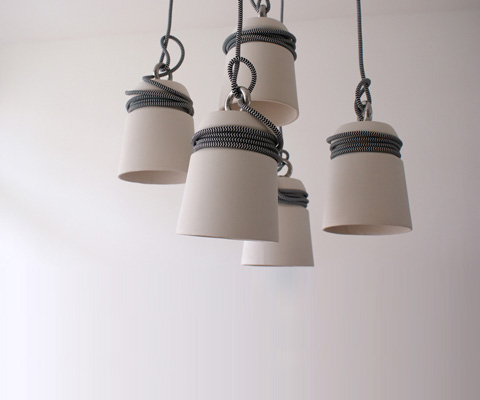 I adore ceramic as a material, and Patrick Hartog's ceramic cable lights made from un-glazed white earthenware are just perfect for our kitchen working area. The way the designer presents the electric cord, wrapped around the ceramic lampshade, is totally to my liking and the finishing touch of the metal ring on top is just perfect. It makes sure that the light is balanced, while it clearly connects to the mooring bollards created from strong metal widely seen on wharves, where Patrick was inspired to bring this beautiful lamp into life. I love me some connection to my country of origin – Greece – in my German home by the woods!
The lamp size of 12 cm diameter and height of 15 cm is just perfect for placing two next to each other in a total length of 2 and half meters. The electric cord is a generous 2 meters long, allowing for lots of creativity.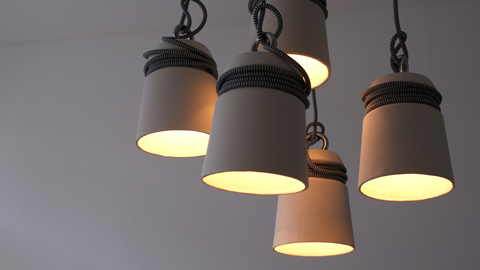 The small Cable Lights are the first products developed using the techniques of ceramic and slip casting by Hartog who started experimenting with them. The original shape is made out of plaster on a lathe. Then, plaster molds are created from this mother mold, followed by the casting process.
Thanks to their delicate size, hanging a group of them together is a clever way of underlining their innovative design. For spaces where a larger scale of the same light would be more appropriate, a large cable light is being developed. What do you think of these lights? What kind of cable would you custom order for them in order to fit your space just perfectly?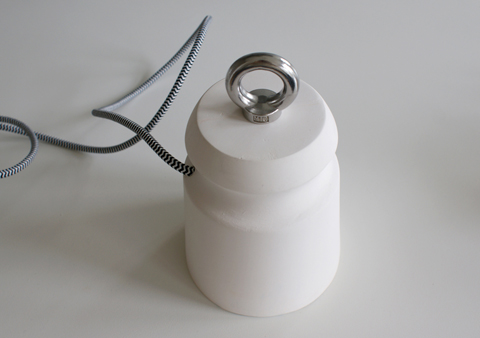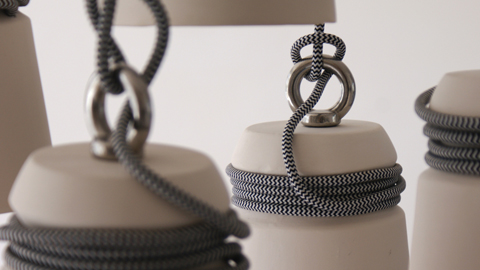 Designers: Patrick Hartog