Hovering like a UFO from the ceiling, the Juicy Pendant is a smooth teardrop of a light designed by Salto & Sigsgaard. Consisting of a wire, cone, and shade section, the pendant distributes diffuse illumination like the classic icons of Mid-Century lighting.
Manufactured from a combination of metals and polycarbonate materials, the Juicy Pendant is futuristic but not flashy. There are subtle design features to it that portray it as a legitimate piece of design than just an industrial object.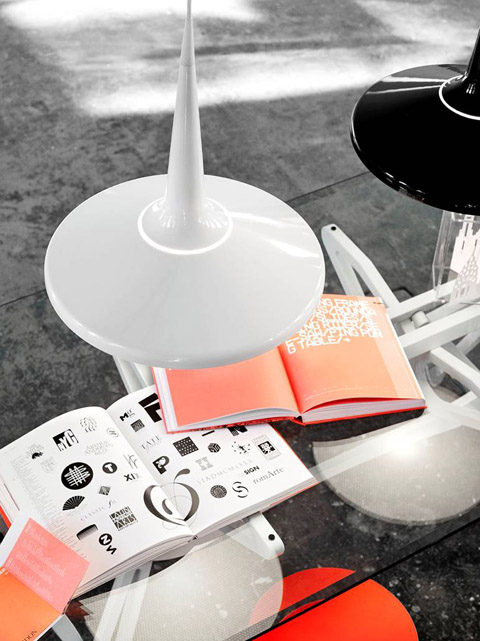 Between the cone and shade sections of the pendant, there is a small separation out of which a little light shines. This is all the pendant needs to provoke a little contemplation in you when looking at it.
Modern design has much to learn in how to manage using new materials without pretending like we actually live on spaceships. But what the Juicy Pendant does well is give us a sense of the future but remains a design appropriate to this time.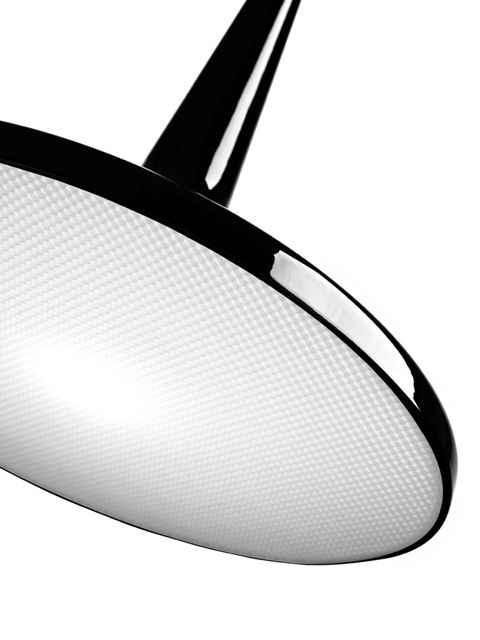 Photography courtesy of Salto & Sigsgaard.