I love this concept and its realization that varies for each individual. Nikola Saric dresses spaces, much as a suit clothes us in our very own personal style. Particularly he dresses the walls which define the boundaries of rooms. Wallsuit attempts to redefine your lifestyle by crafting your personal story for your home.
In his Recollections wall paper collection, his personal memories of youthful joys come to life. The larger than life graphics of a water lily are subtle and you can feel the rippling water around the flower. Blooming meadows are represented in tiny singular color drawings which surprisingly evoke the vastness of the flower field he's recalling. Peace and War papers evoke ancient battle images with a romantic flair surely pulled from childhood stories.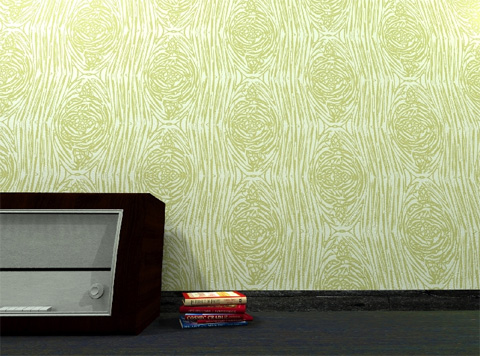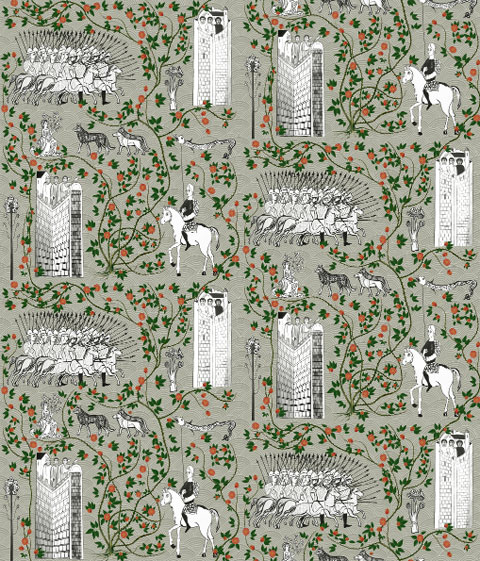 His Versa-tile gypsum wall tile is a study in depth, geometry, shadow, and inspired by history and dreamy painstakingly crafted arabesques. And they are versatile. Their placement and rotation gives an unlimited array of options to express your personality.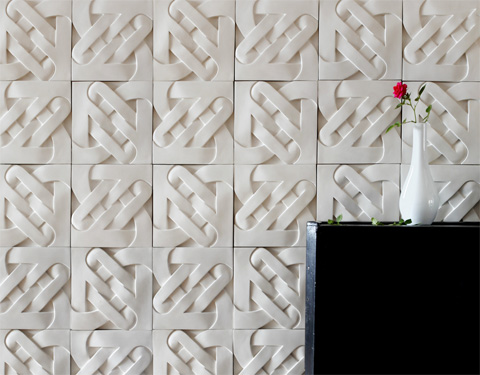 Certainly my favorite is the Gazelle. She's a dreamy larger than life creature plucked right from a fairy tale. Her entire sublime form is glowing and her bright eye shines with peace. Okay, back down to earth…she is digitally printed on fabric then surrounded by shimmering gold leaf.
Nikola gives us unique options to personalize our walls from his ready to order collections. Or choose to work with him personally to create your very own Wallsuit.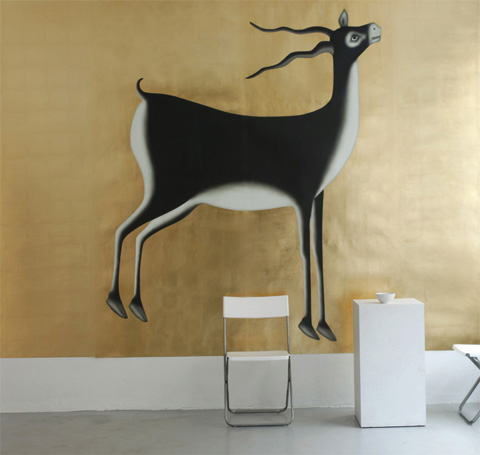 Designers: Nikola Saric