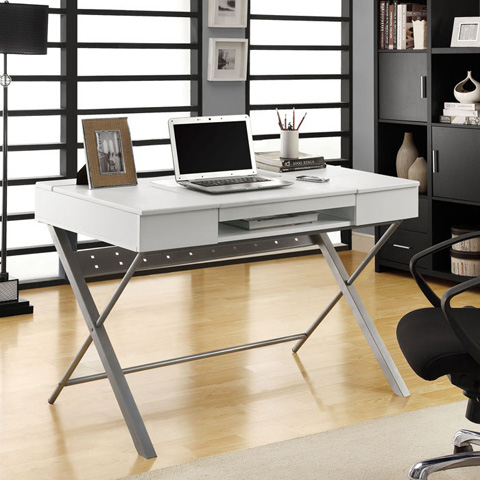 Now that I've seen the Hollow-Core "Connect It" Desk I can honestly say that Brookstone has succeeded in every way with nerdy design. The Connect It Desk is tailored for interfacing with digital devices. A section of the desktop opens to reveal a special spot for cameras, smartphones, or tablets where they can connect to integrated power. Cables are kept orderly, and devices are kept out of your way – the perfect solution for uncluttered small spaces.
The devices is of an "ultimate function" as it's described, and that could not be a better description for it. The Connect It Desk's clean lines and small form make for a product completely without ornamentation but with total purpose.
For anyone who cannot get down to work once his desk space is clear, the Connect It Desk will keep it clean and ready for the job all the time.
Dimensions: 47.5″ L x 27.5″ W x 30.5″ H; 66 lbs.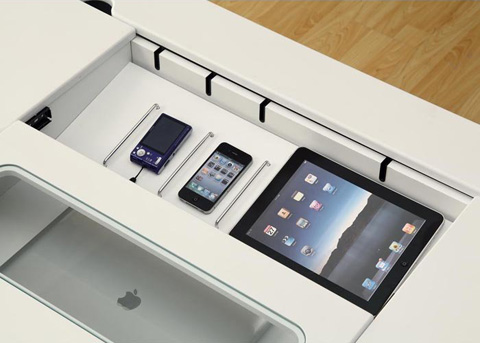 Photography courtesy of Brookstone.
Buy This Item