The Hood Modular Pendant is too cool. And I'm not even sure if pendant is an accurate description, nor is chandelier or light. The Hood is something like an interactive light experience.
Designed by Stockholm-based studio Form Us With Love, the Hood is a fully-customizable lighting fixture that is based on the modular units you can add and remove as you wish. The units clip into each other and can expand to build a broad lighting system that stretches over a whole dining room table, or you can build a more intimate light for a single person.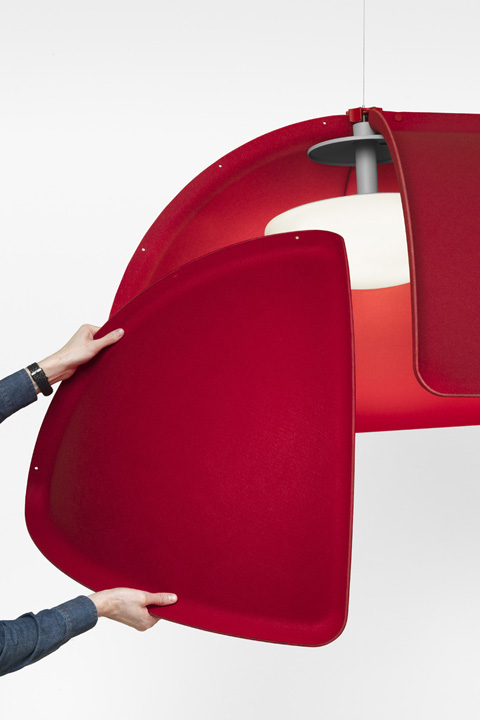 The designers created the Hood as a form of shelter from the often open and vulnerable office spaces we work in. With the Hood, you can create your own little world of work lit by the privacy of the Hood Pendant.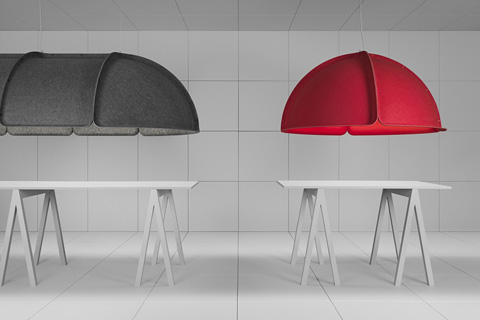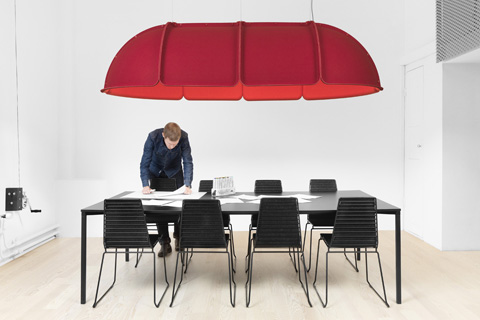 The pendant can be made with red or gray modules, and you could even mix and match the two colors to form your even more customized lighting experience.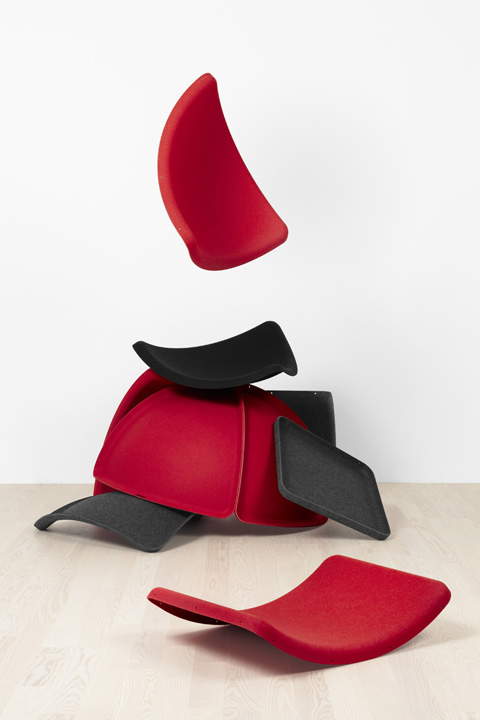 Photography: Jonas Lindstrom.
Photography courtesy of Form Us With Love.