Big, bold numbers are the centerpiece of the White & White LED Clock from Kibardin Design. Set up in a 24 hour mode with three-dimensional classic digital numbers, the White & White clock simply cannot be left unnoticed.
It can be mounted on the wall or propped on your desk. When not electrified, the White & White clock almost functions as a piece of art. The huge digitally-styled numbers stand alone as if they were a throwback to 1980s big, bulky and kitschy products. My favorite settings is propped up on a clear white wall, making a subdued statement.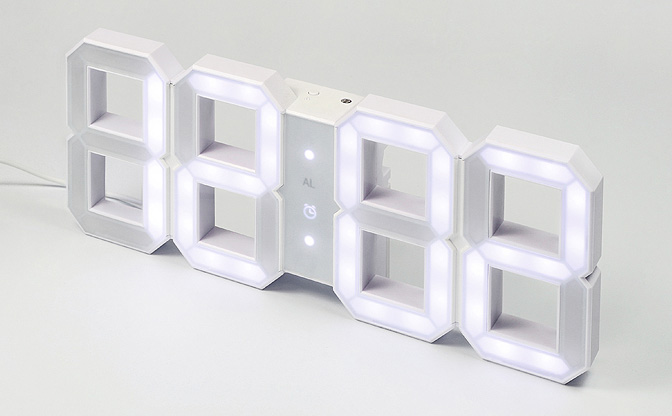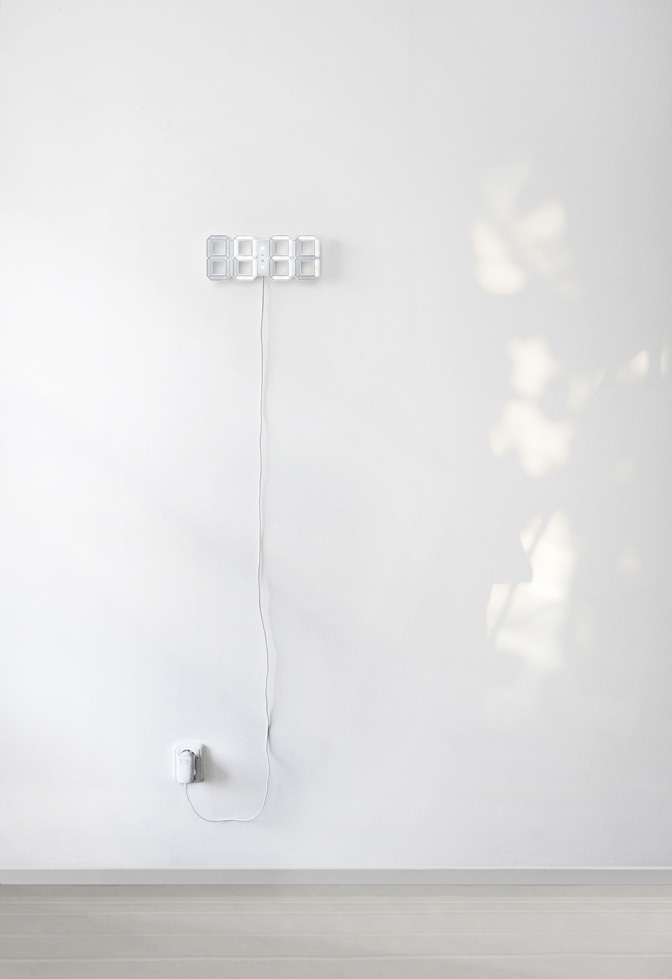 It's a simple design with a simple set of purposes. The White & White LED Clock very basically but boldly tells the time, sets an alarm, and presents the date. That's it. It also has a sensor that dims the brightness of the LEDs to a moderate blue hue for nighttime.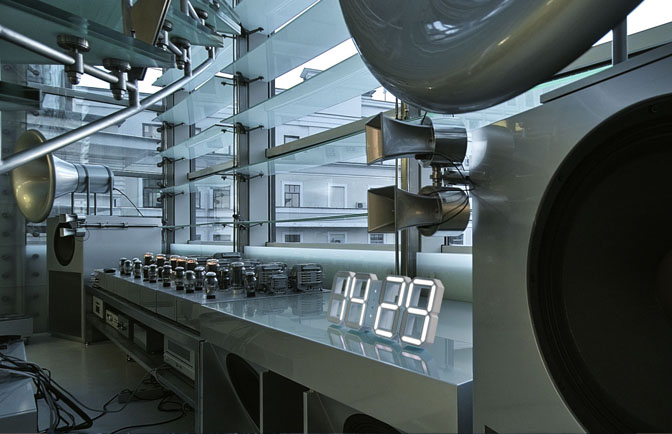 Photography courtesy of Kibardin Design.