Dressed for success, the Mon Oncle is the snazziest BBQ you will find. Designed by Barcelona based Mermelada Studio, the Mon Oncle transforms the ordinary BBQ into an extra-ordinary designer piece. At first glance, one sees an innocent looking vintage briefcase with a leather handle and two leather colored stripes. Upon inspection however, the well-planned inner BBQ is revealed. What a great twist!
The Mon Oncle BBQ is a wonderful item that is certain to draw attention. Due to its compact size (32 x 44 x 12 cm or 12 " x 17″ x 4″) you can take it anywhere – a fun day at the beach, a BBQ at the park and of course 4th of July parties. Best of all, it comes in three fantastic colors – grey, blue and green. If you are into color coordination you can invest in a matching picnic blanket and plastic crockery to get the perfect designer picnic look.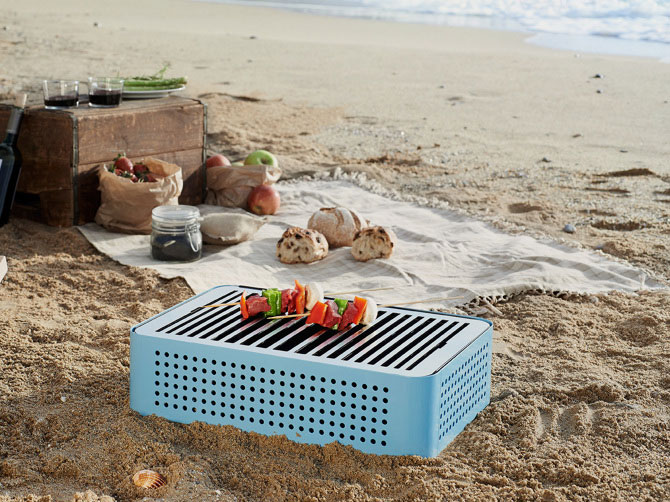 The Mon Oncle BBQ is very easy to dismantle and clean so you don't have to worry about it getting dirty. Made primarily from steel, it is also very sturdy and secure. The main structure is made from steel covered in polyester paint finish. The grill is made from stainless steel (AISI 316) and the interior trays are made from steel covered in vitreous enamel. The external strap is made from fabric and there is also a leather handle.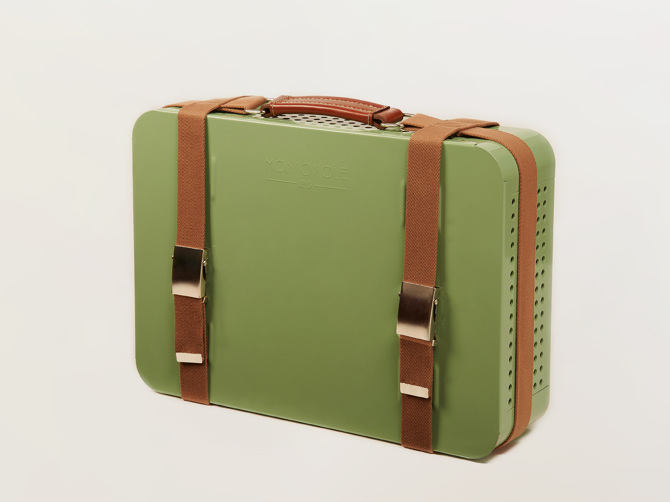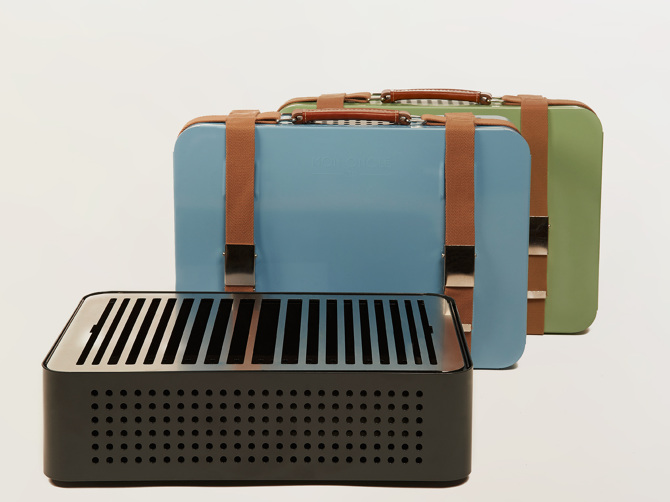 Designers: Mermelada Studio
Produced by RS barcelona
Photography courtesy of Mermelada Studio