Imagine yourself relaxing on a far away beach, eyes resting comfortably on the horizon and a gentle breeze causing you to swing slightly in this incredible hammock designed by Trinity.
Winner of the Innovation award for outdoor furniture at the 2013 Hospitality Design Exposition & Conference in Las Vegas, the Trinity triple hammock reinforces a current wave of transforming the outdoors into a social living space.
With many of us utilizing our outdoor spaces as an extension of our indoor living environments, why not create furnishings that encourage being together? This hammock would be great for stargazing or creating a special family gathering to share the day's events.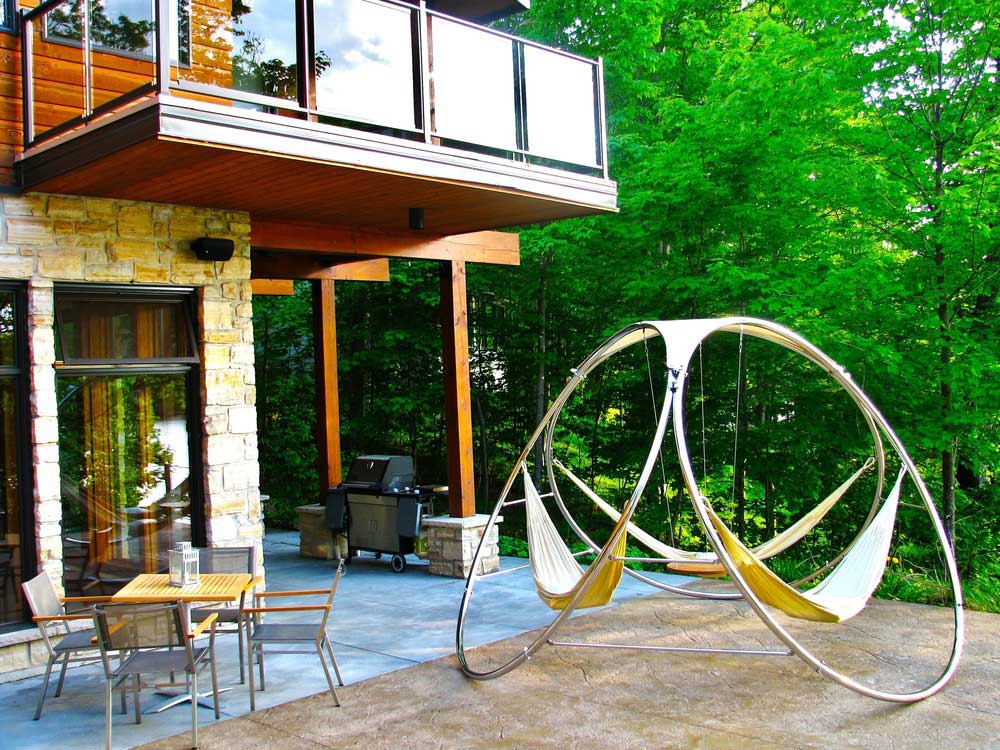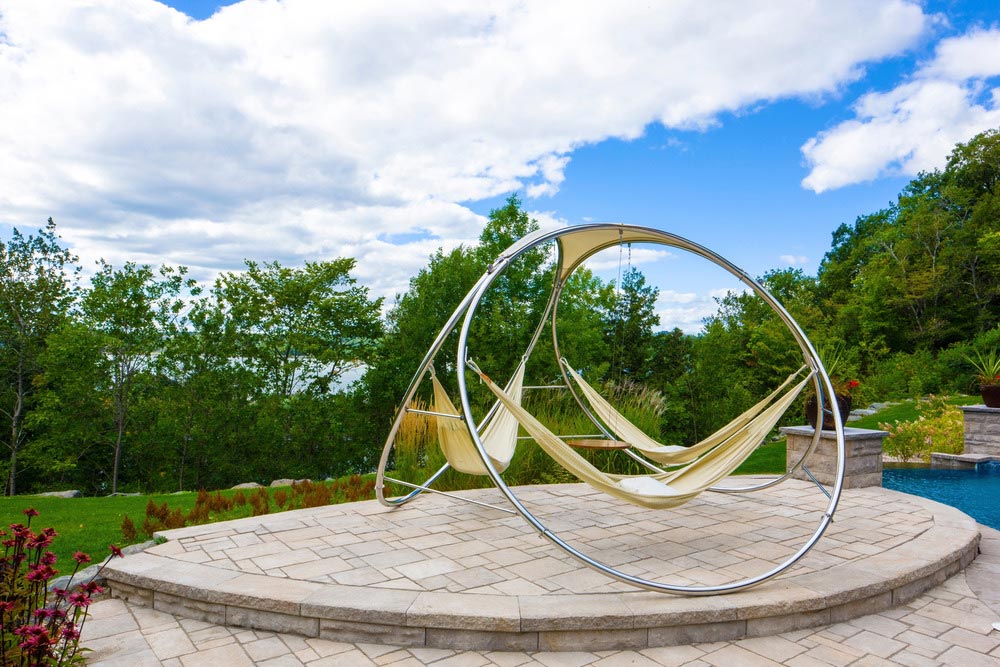 This innovative design was created using a lightweight tubular structure in which three hammocks are suspended. A round teak table completes the picture of the perfect outdoor relaxation scene.
Teak is a great choice of wood to utilize outdoors, and fits seamlessly into a variety of outdoor environments from the beach to the forest.
Designer, Gilbert Tourville, a devoted advocate of fair trade businesses, purchases his quilted hammocks from artisans in development programs in countries such as Vietnam and Cambodia. For example, the hand-woven hammocks are purchased directly from the Malbri community in northern Thailand. By purchasing from this tribe directly, it helps ensure the tribe's financial independence and the preservation of their society.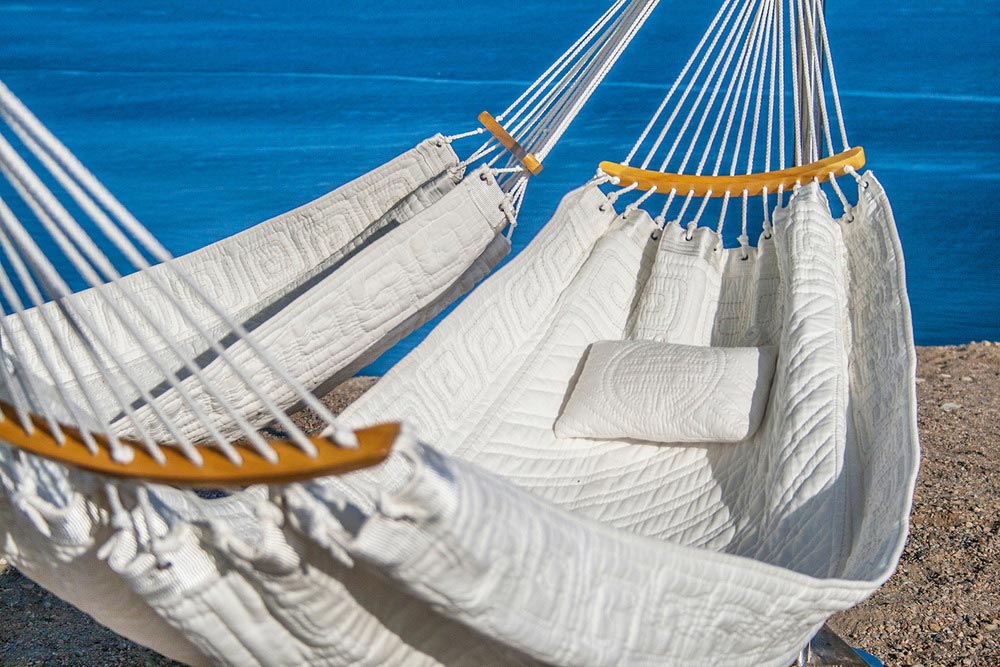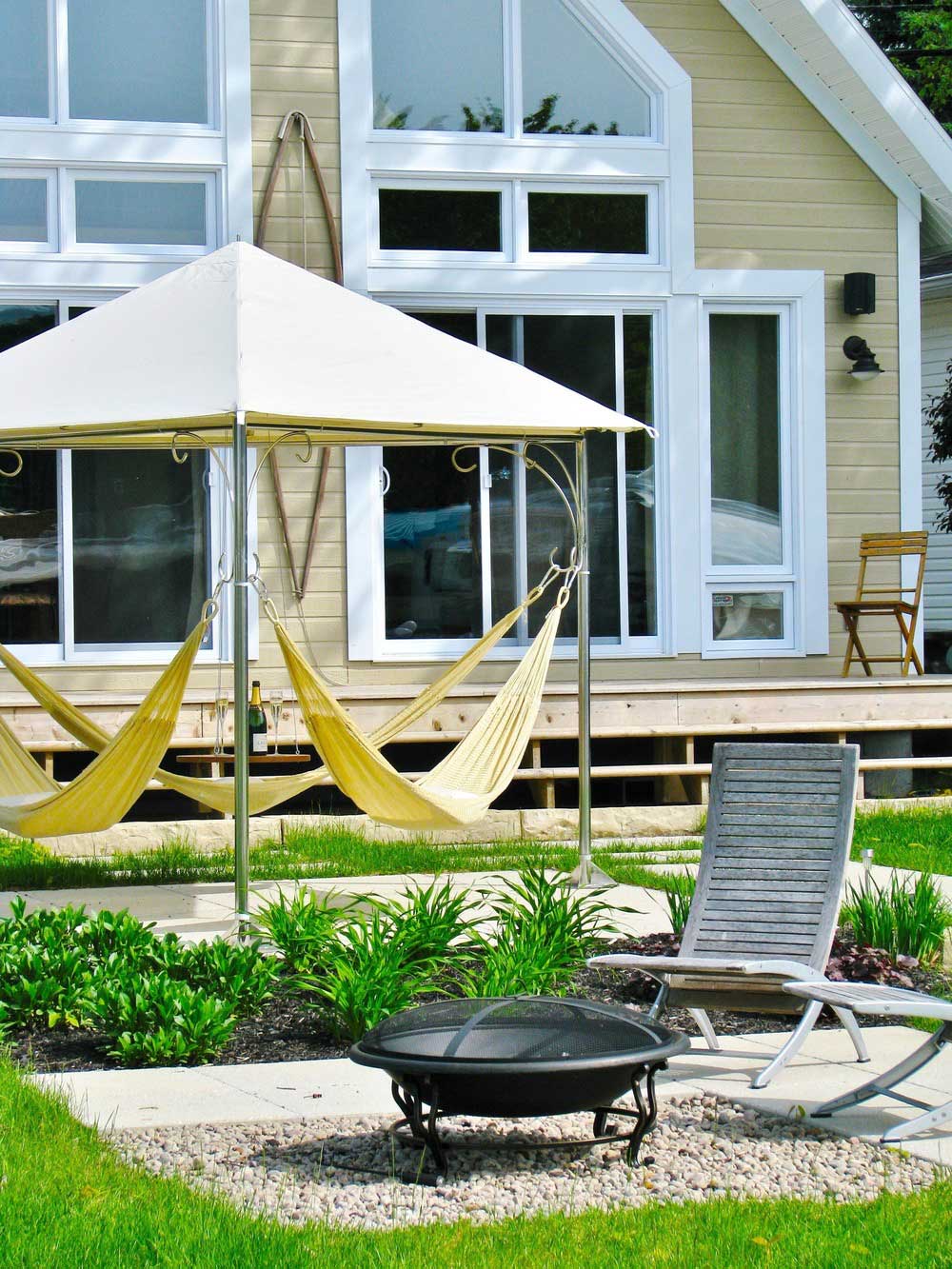 Designers: Gilbert Tourville for Trinity Hammocks
Photography: Trinity Hammocks