I love flowers and I love having a flower arrangement on my dining room table. I think the Ang Flower Vase is absolutely fantastic since it makes arranging the flowers really easy and it displays them so that they look their very best. Unlike regular vases, the Ang Vase has a broad bracket that supports the flowers and gives you a lot of freedom to arrange them the way you want. Best of all, it has an exquisite design. It is made from mouth-blown glass combined with brass and is certain to compliment the design of any home.
The most common methods for fixing flowers in place use either floral foam or a spiky frog (a heavy lead plate with erected brass needles). While the foam works really well, you should know that it is not very good for the environment since it isn't biodegradable. The spiky frogs are also great but they are not something that you want to be visible in the vase. That is why the Ang Flower Vase is so wonderful. Setting the flowers in place is part of the design so you don't have to 'hide' anything and you are also environmentally friendly.
The Ang flower vase was designed by Stockholm-based Eva Schildt and is made in Sweden. Its dimensions are diameter 23cm and its height is 11cm.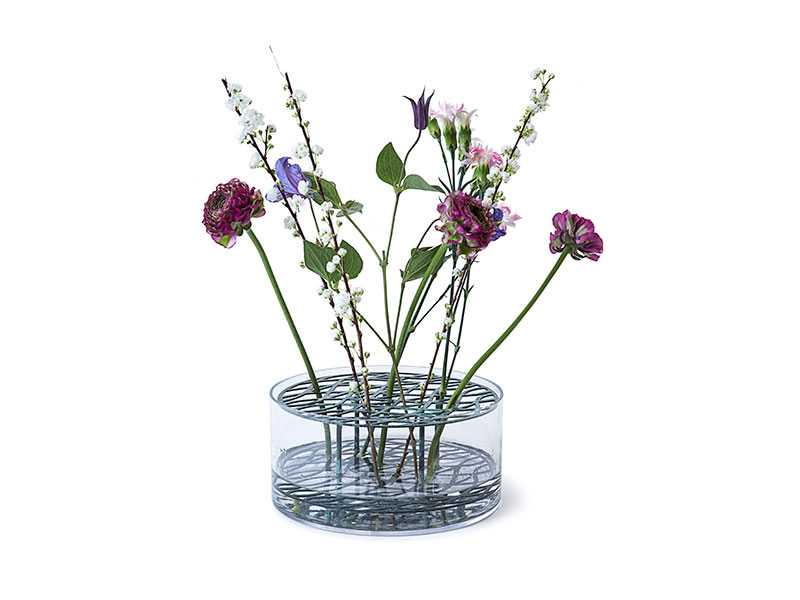 Designers: Eva Schildt for Klong
Photography courtesy of Eva Schildt