The Around Clock is an analog clock that displays the time on a cylinder as opposed to a traditional flat face. It has a very clean and minimalistic design that grabs your attention and invites you to experience telling the time in a brand new way. The Around Clock has a contemporary aluminum finish and its numbers and marks are displayed in clear and bold black font. I particularly like the arm which is bright red and made from a solid cable like material. The arm gently rotates around the cylinder to indicate the time.
The Around Clock was designed by London-based Anthony Dickens for LEXON. Dickens is known for creating objects that re-imagine the everyday things that surround us and the Around Clock is a beautiful expression of this concept. How wonderful it is to read the clock from a cylinder! With such an appealing design the Around Clock is certain to add a touch of style and chic wherever you place it.
The Around Clock is very compact and its dimensions are diameter 11cm x 5.5 cm (or diameter 4.33" x 2.16"). It is made from matt ABS and weights 496 gr. The Around Clock uses a single AA battery which is included with the shipment.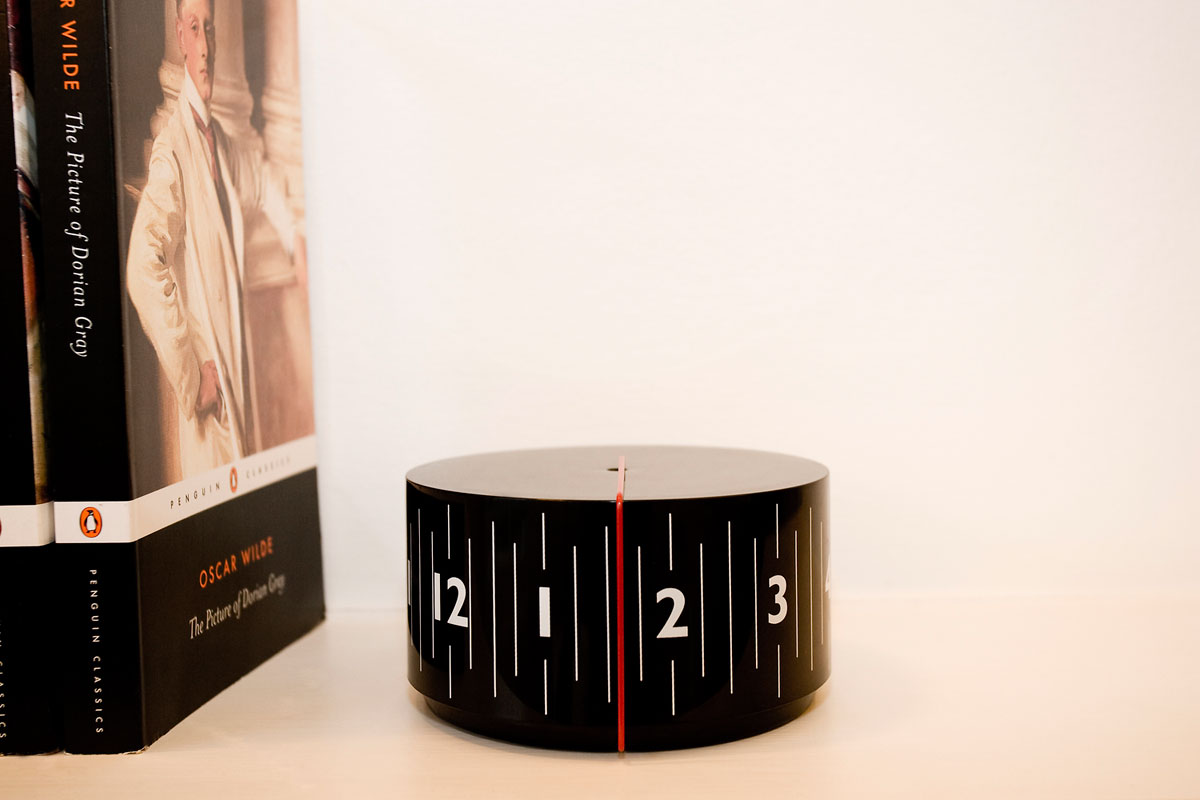 Designers: Anthony Dickens for Lexon
Photography courtesy of Anthony Dickens