The ClickClock Lamp is a beautifully designed contemporary piece that combines a light fixture and a clock. It is ideal for those who need space-saving solutions since it is small and compact. A great feature of the clock is that it is sound activated and you can turn it on by clapping your hand or clicking your fingers (and it also automatically turns off). The ClickClock Lamp has an appealing rectangular shape and the light fixture is classic white. The base comes in several tones of wood and you can also choose from a variety of LED colors.
The clock, located at the base of the lamp, alternates between displaying the time, date and temperature and can also be used as an alarm. The dimensions of the base are L 150 x W 150 x H 300mm and it is made from medium-density fibreboard (MDF). The MDF has either a beech, white oak or black wood-effect veneer finish and there are four different LED colors- white, green, black or blue.
The light can be switched off while the clock is still on and has an automatic dimmer function. The size of the lamp shade is L 150 x W 150 x H 300 mm and the total ClickClock Lamp weighs 1000g.
The Lamp has a 3 alarms setting with clever snooze function and 5/7 days alarm mode. You can choose either 12/24 Hours and C/F formats. The power supply is 220-240V with a 50-60Hz power cord and the maximum watts is 40W. It requires a E14 bulb which is not included.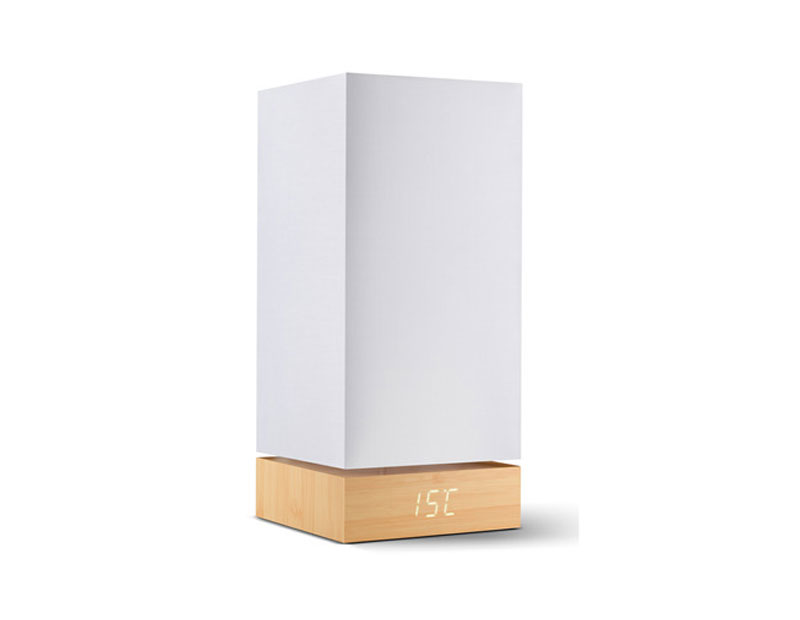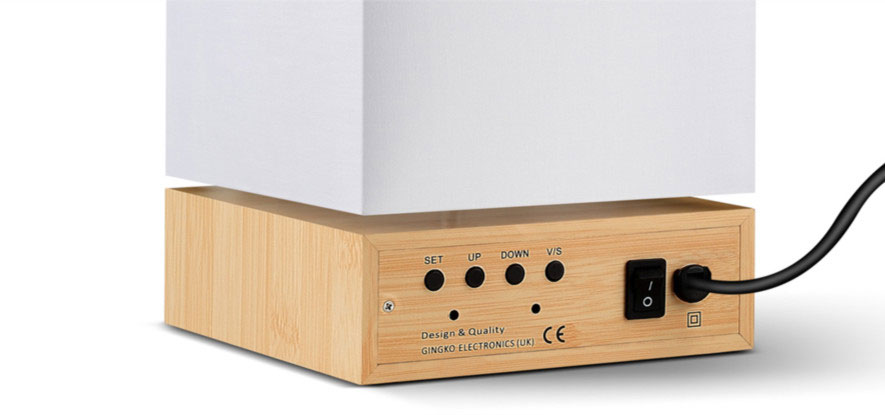 Designers: Gingko
Photography courtesy of Gingko