If you are a wine connoisseur, you are certain to appreciate the sleek and modern look of the Corvi Concrete Wine Cooler. Made from soft concrete, the cooler has a unique faceted geometry that truly sets it apart. Also, Corvi Coolers can be stacked in a variety of positions enabling you to create a customized mini wine cellar. Aside from its great looks, the concrete keeps the wine cool for long periods of time and is of course highly durable.
The Corvi Cooler was created by Argentinian designer Fran Corvi, who was inspired by the simplicity of stone. The simple yet contemporary design of the cooler gives the concrete material center stage. The cooler is not painted and its natural grey color gives it an elegant and stylish look.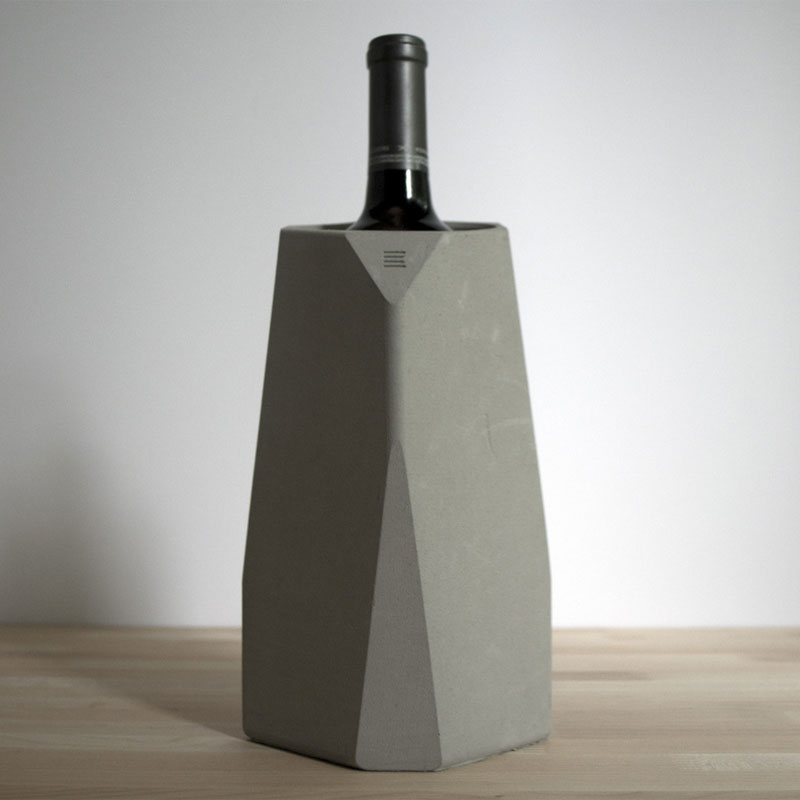 In order to cool the Corvi Cooler, place it in a freezer until it is chilled and after you take it out, the cooler will keep cool due to its mass and also because concrete maintains temperature for long periods.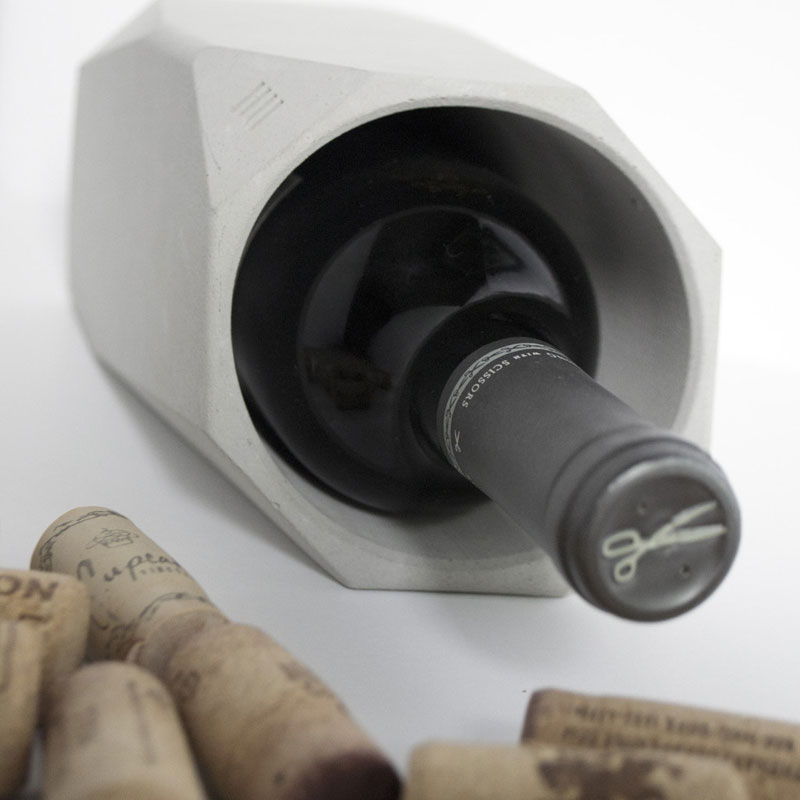 The dimensions of the Corvi Cooler are 100 x 100 X 250 mm and it weighs 1,700 g. It is handmade using a state-of-the-art casting technique that gives the vessel its strength and resilience and also enables it to have a very slender profile. Also, the finish is such that it is soft to the touch. Tres chic!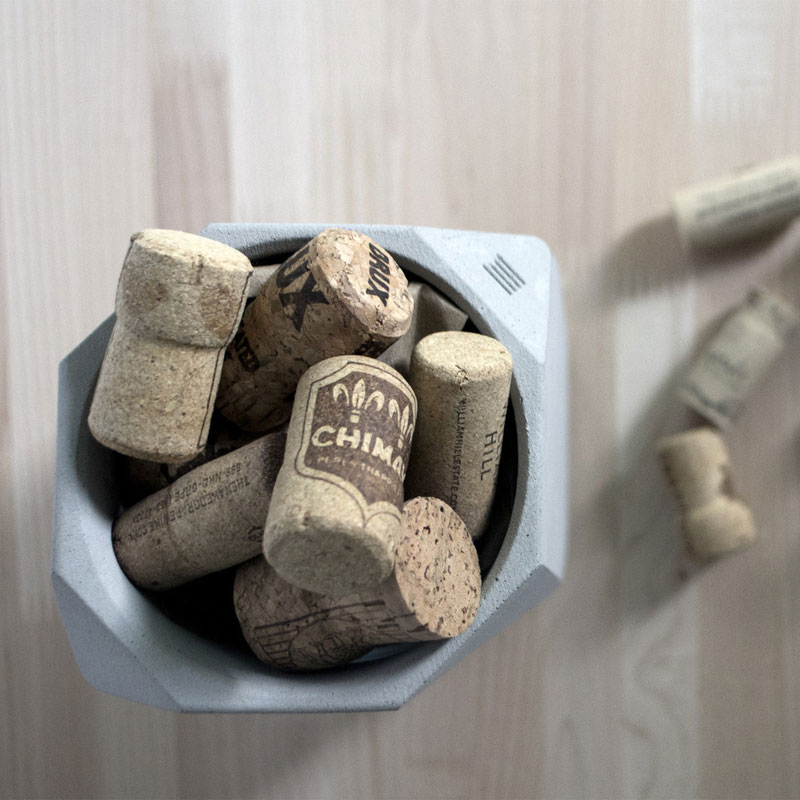 Design: Fran Corvi
Photography courtesy of Into Concrete