If you are looking for a real show stopper, look no further than the Lungolinea Ping Pong Table. The Lungolinea redefines the age-old game of Ping Pong since it is made entirely of glass and players can enjoy a game on a transparent surface!
The table is incredibly sturdy and can be used by the most professional players. The most exquisite part of the Lungolinea is of course its luxurious design. Since it is transparent, the table can easily blend in with the decor of almost any room. Additionally, since it has such a stunning design, the table is certain to become the focal point of any space in which you place it.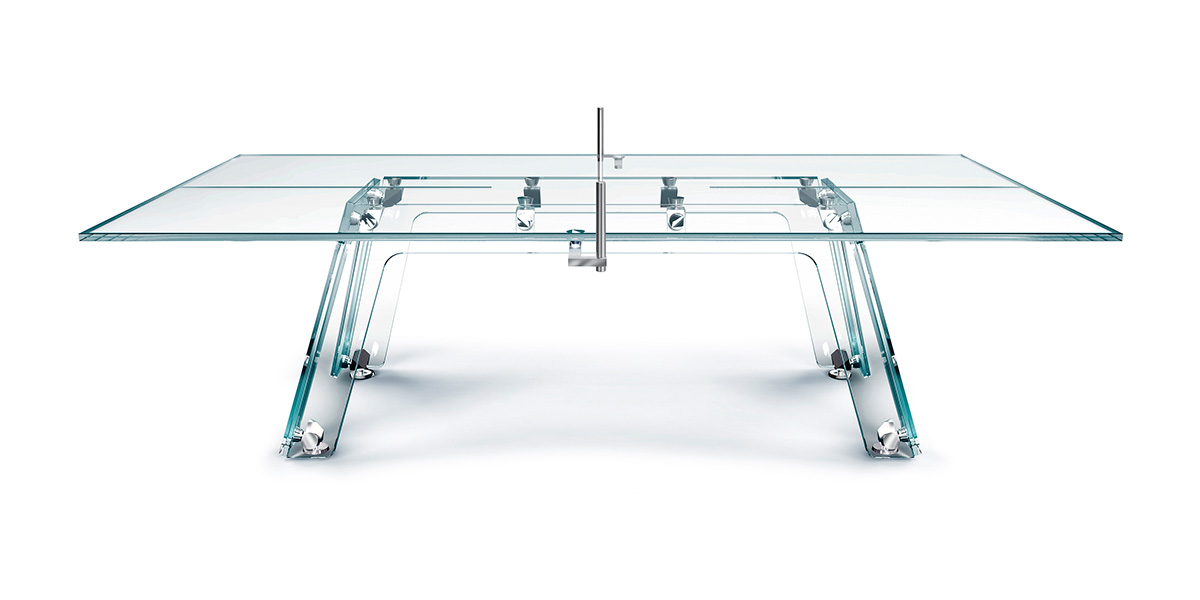 Lungolinea is designed by Adriano Design for the luxury brand Calma E Gesso. In a unique process the crystal glass from which the table is made was hardened to enable it to withstand the most grueling of gaming conditions. In addition, beautifully designed metal components hold the glass in place. The table is relatively lightweight and weighs 400 kg (880 lbs.), and its dimensions are 152,5 cm x 274 cm x 76 cm (60" x 108" x 30").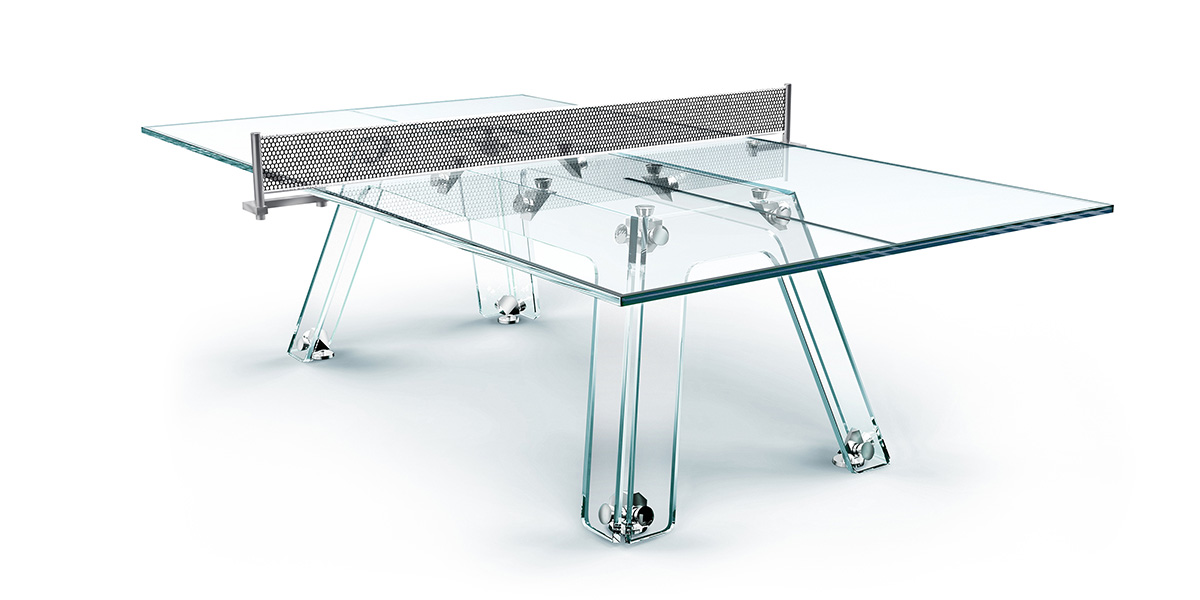 Design: Adriano Design
Photography courtesy of Calma E Gesso