The Ka Wood Lamp M is a designer piece with an innate 'bare' beauty. Stripped of all excess ornamentation, this floor lamp is primarily composed of wood with small additions of leather and metal. The simple and understated appeal of the lamp is modern and clean. Its wooden rods are assembled into a tripod which gives it an unusual shape, and its leather strap which holds the rods together, adds to its quiet sophistication.
The Lamp is made by WoodenDot, a design studio based in Madrid, Spain, which combines ancient woodworking techniques with modern craftsmanship. Their goal is to create distinctive and innovative furniture and light fixtures that are environmentally responsible. The Ka Wood Lamp M definitely reflects this commitment.
The lamp itself radiates a direct light that is perfect for reading.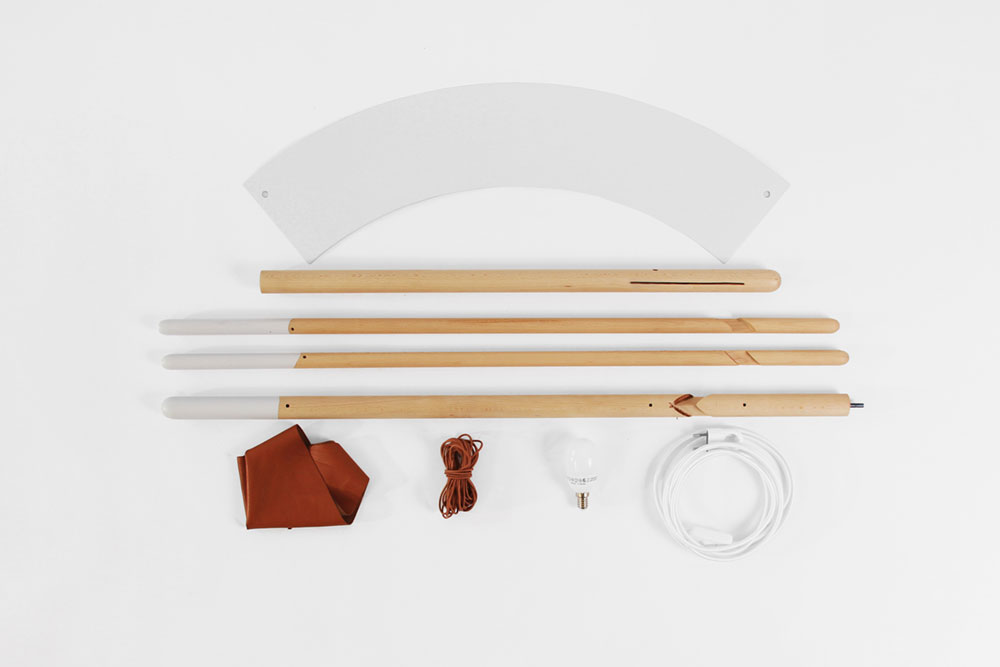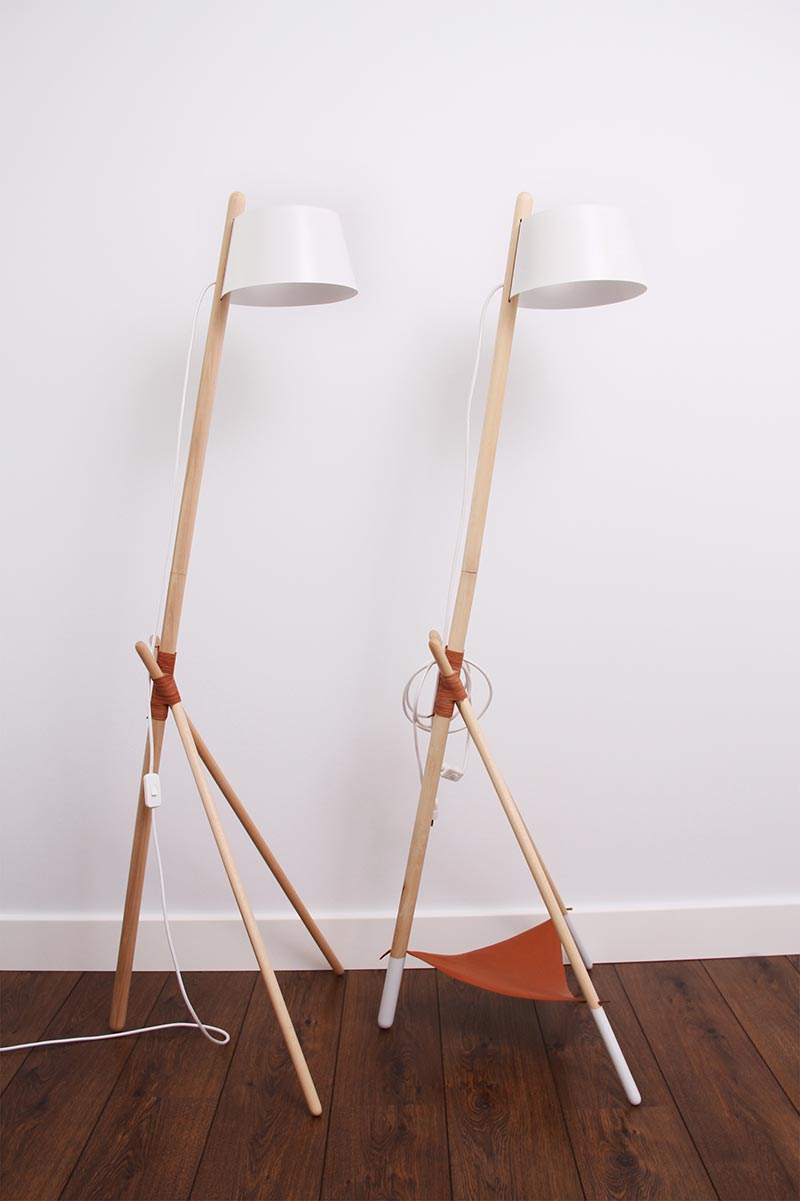 You can choose from two designs: the Essential and the Functional. The Essential version has a more minimalist silhouette while the Functional version includes a natural leather tray and a dash of color in its legs. Both are available in either white or black finish. The dimensions of the Lamp are 91 x 28 x 50 cm and it weighs 2.5 kg.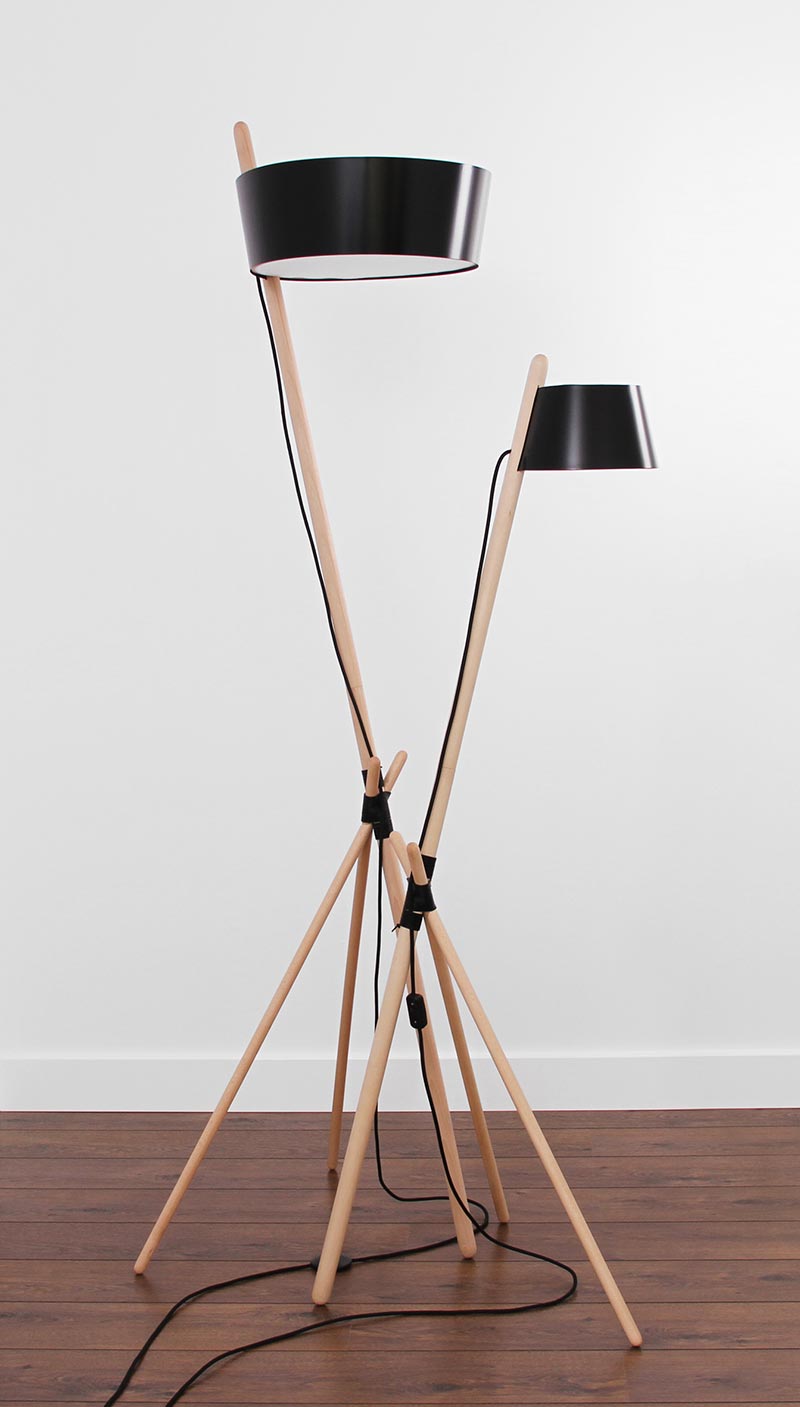 Design: WoodenDot
Photography courtesy of Crowdy House