UK designer Max Ashfold is an exciting young designer that is creating fantastic objects from reclaimed materials. A main theme of his work is sustainability and to this end he uses both sustainable materials and manufacturing techniques. The Quercus (a synonym for oak tree) is a desk lamp with a captivating simplicity. The composition of this piece is outstanding- made from reclaimed wood, a wine bottle, and a bulb, the pieces all come together to form a modern design that has a warm and earthy appeal.
The main body of the Quercus is made from white oak sourced near the artist's studio in Falmouth, UK. He uses off-cuts of seasoned white oak and an ecological steaming technique to bend the wood into a gentle curve. The process uses only water as opposed to a more energy guzzling method such as laminating.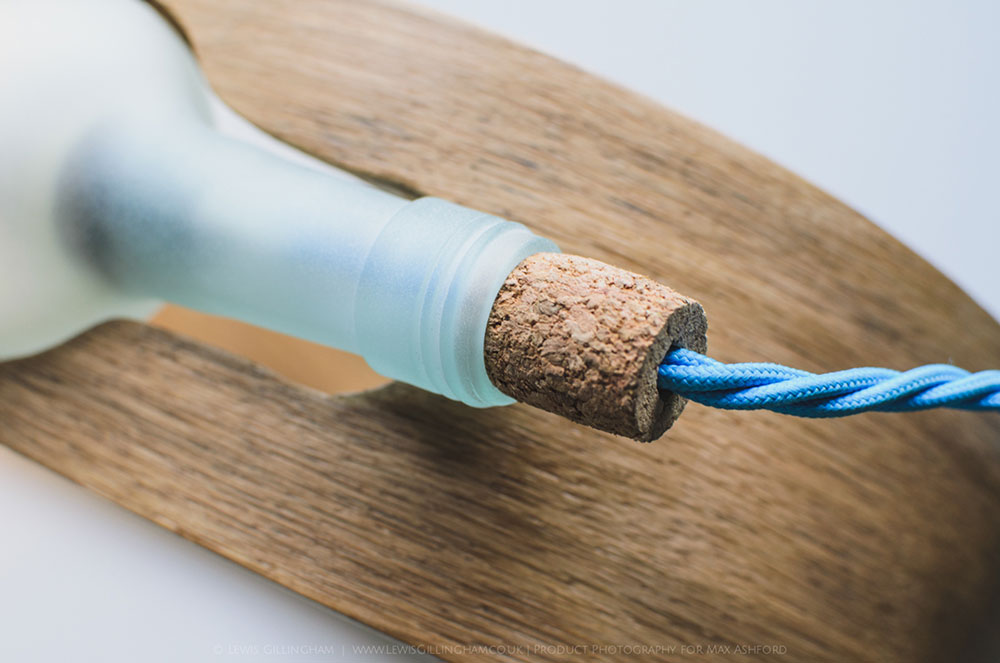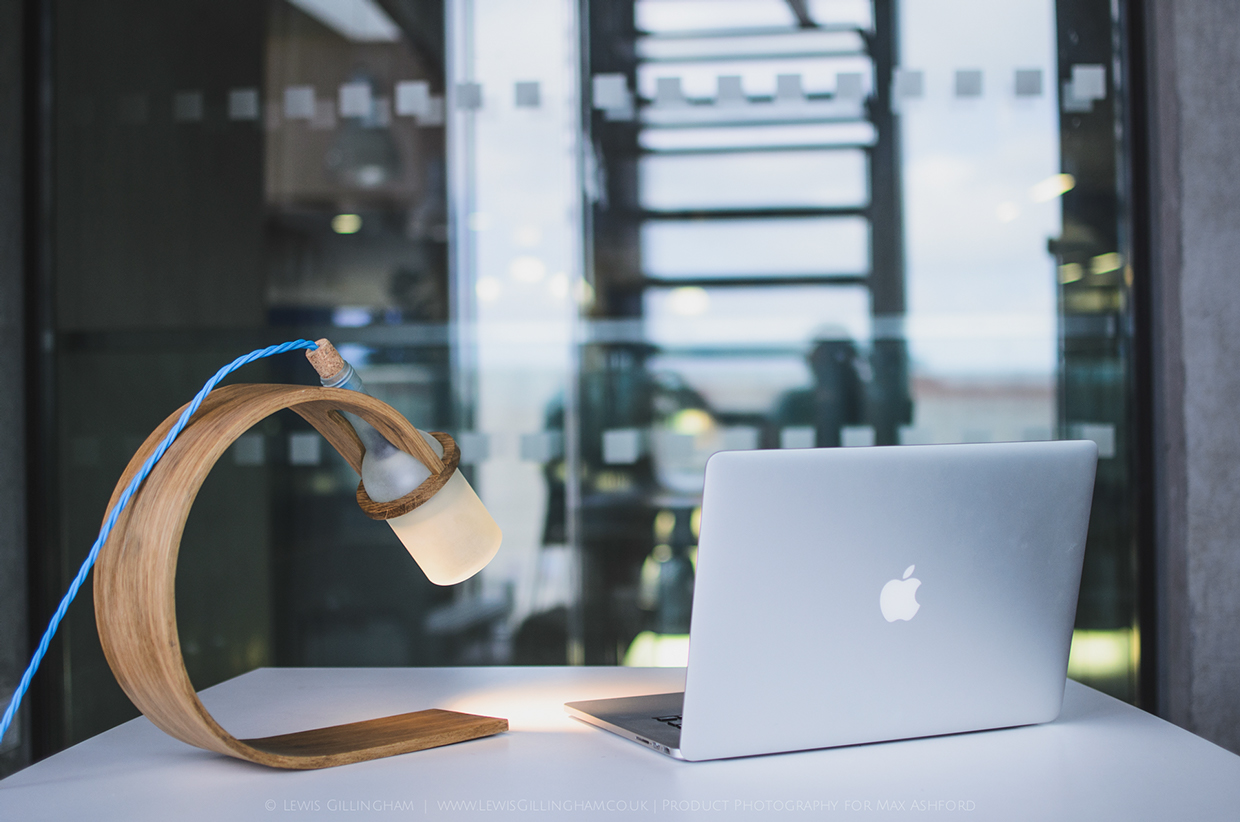 The lamp shade is made from a recycled wine bottle. The bottle is cut in half and frosted so that it emits a soft and pleasant light. Finally, Quercus uses a low power LED GU10 lamp. Only a small amount of glue is used in the production process and the rest of the materials- i.e. the glass, electronics and cable can be separated, which makes the lifecycle of the product highly sustainable.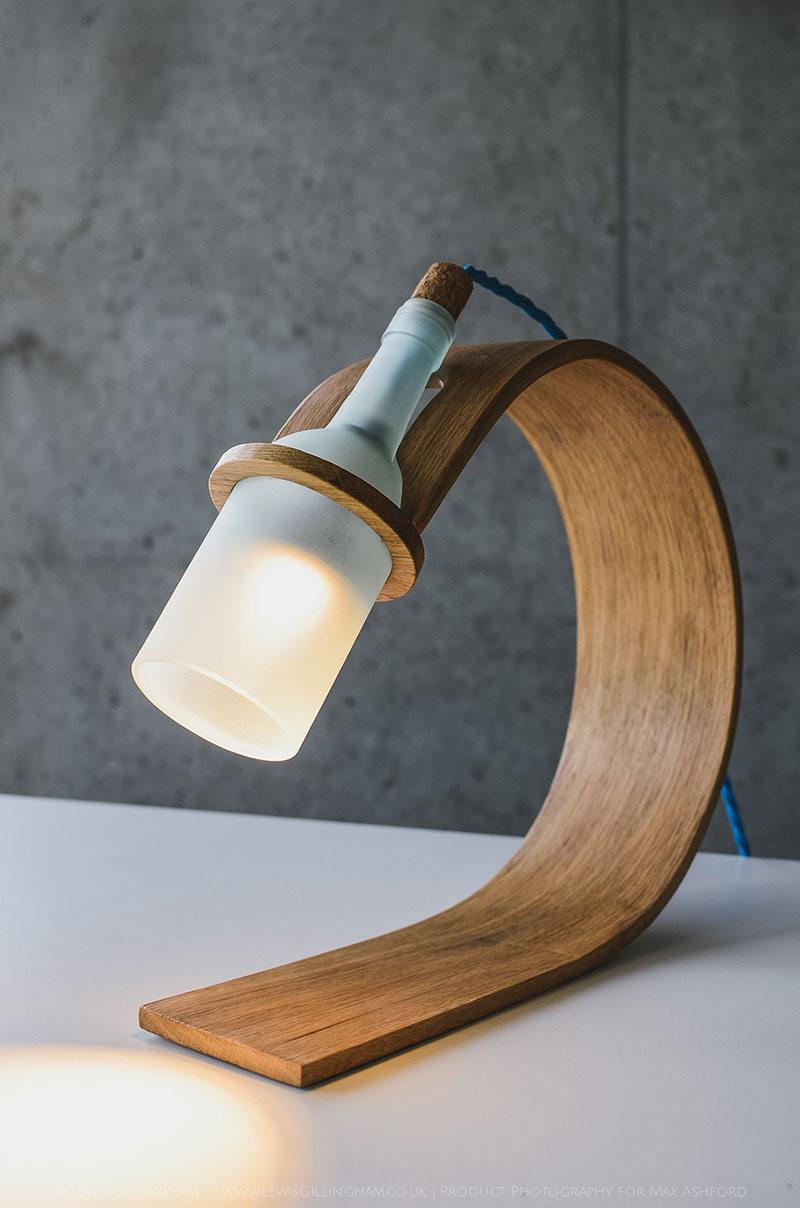 Design: Max Ashfold
Photography courtesy of Max Ashfold