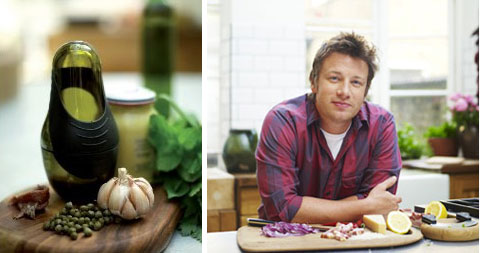 From the Jamie Oliver kitchen tools collection, this cool Flavour Shaker is designed to crush, mix and release flavor from whole spices, herbs, garlic, nuts, citrus rind or even lime or bay leaves.
In just a few seconds you can create and add flavor to all kinds of everyday dishes. You can make meat rubs for really aromatics roasts and grills; marinades, dips, oil dressings for salads, sauces and salsas just to name a few ideas – This is a "must have" in every kitchen!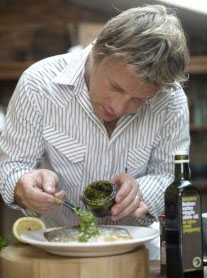 It's so easy, anyone can do it; simply add your ingredients, then drop in the magic ceramic ball, screw the halves together securely, making sure the arrows are aligned and then give it a good shake – the ceramic ball will spin around crushing, grinding and bruising the contents, releasing amazing aromas and zingy flavors – open up and pour, scoop or rub on to the food.
You can also create delicious dressings and marinades, by adding liquids such as olive oil and creams; the Flavour Shaker is sized to give just the right amount of marinade or dressing (you do not need a lot) so the contents can be poured directly onto the food.
Available in Olive, Red and Gray colors, this awesome shaker is real easy to clean; just pop it onto the top rack of your dishwasher and you're done!
Buy This Item