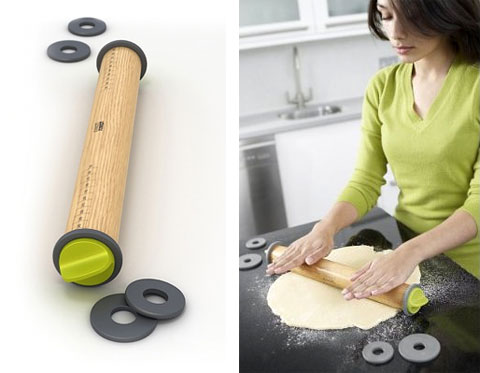 This ingenious cooking tool rolls out the dough beautifully, ensuring an even thickness throughout and, via measurements etched into the wooden surface, to the exact size required.
Whether you're preparing pizza, pie bases, lasagna sheets or pastry, this rolling pin is both space saving and smart. It comes with three sets of removable discs, which raise the rolling pin to the required thickness of 1/16-inch, 1/4-inch and 3/8-inch off the work surface, creating the exact pastry thickness you need.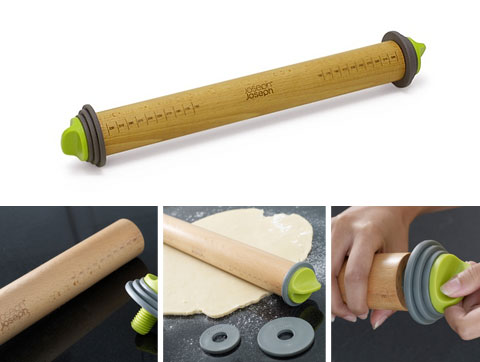 Made from high-quality beech, the surface is calibrated on each end – Suitable for rolling pastry up to 13" wide. Located at each end of the rolling pin, the large locking nuts allow the pastry disks to be removed and replaced easily. The pin is nice and smooth and easy to clean, measuring 16.5" long and 2.5" diameter – wash by hand and dry naturally – discs and locking nut are dishwasher safe.
Buy This Item