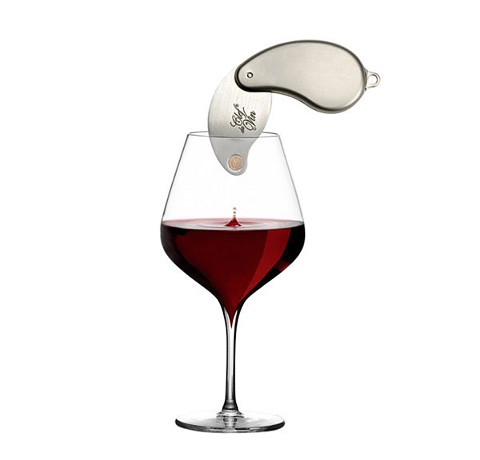 The Peugeot Clef du Vin (Wine Key) is a calibrated tool that instantly reveals the aging potential of any wine. As wine ages, it first develops, then matures and finally declines. The Clef du Vin tells you how your wine will mature over the course of time and provides the opportunity to accelerate the maturing process.
No – it's not a magic wand but a patented alloy of metals, which act as a catalyst. They rapidly accelerate the oxygen reduction process, specifically targeting the tannins of a red wine and the acids of both red and white wines. As tannins and acids soften, a wine becomes more enjoyable.The aromas and flavors, normally developed with age, can be revealed with the help of this amazingly simple key.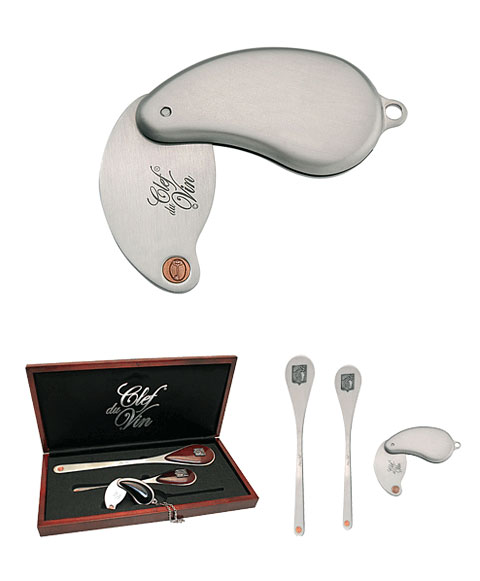 The maturing process is very easy and demands no special knowledge. Just dip the alloy dot into the wine and each second that the dot is in contact, it will mimic one year's ageing. The key works effectively on all types of wines: white, sparkling, rosé, red and naturally sweet wines.
So, after opening the bottle and tasting the contents, you can decide to develop the taste and aroma of that particular bottle by dipping the Clef du Vin for 5 seconds which will mature the wine by 5 years: the effect is cumulative and irreversible. Be careful – just as a wine can be naturally over-aged in the bottle, it can also be spoilt by immersing the Clef du Vin for to long a period.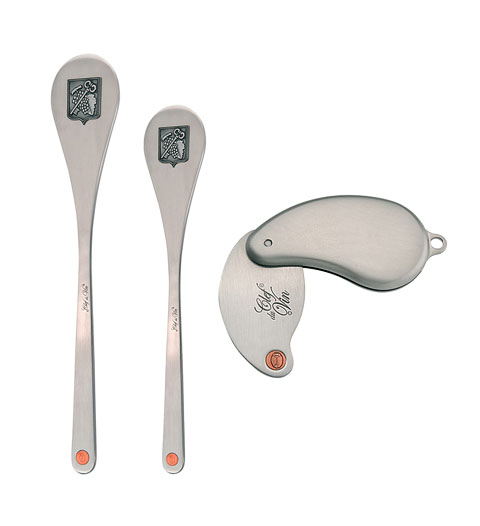 The set comes in a leatherette presentation box and contains three tools; the pocket and service models are both calibrated for a 100 ml / 3.4 oz glass of wine, whilst the bottle model is calibrated for a full 750 ml bottle of wine.
Maintenance is very easy – simply rinse the key in warm water and dry it with a soft towel. The Clef du Vin is guaranteed to be effective for life and is the perfect gift for wine collectors, oenophiles or those who just enjoy wine.
Buy This Item