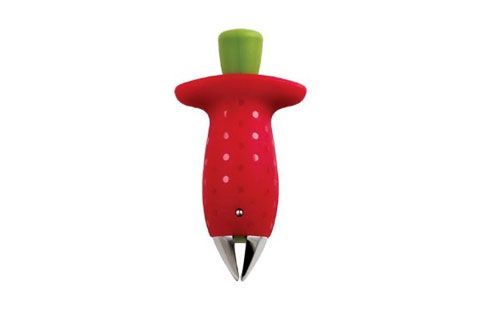 This is one of those small kitchen tools that do such a good job, you wonder why no one has thought about it before. Although the manufacturer calls this gadget a 'strawberry huller' it also works well on tomatoes and similar produce.
It is easy to use the StemGem by simply inserting the claw into the strawberry, twisting and removing the stem, which leaves the strawberry completely intact and undamaged.
The claw is made of durable stainless-steel, so that the tool is dishwasher safe and because of the bright red/green color of the strawberry design, it's easy to find in the kitchen drawer.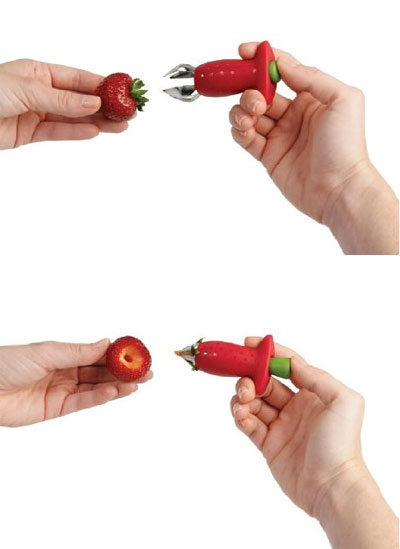 The manufacturers – Chef'n – started production over twenty years ago based on the principle that kitchen products could be a lot smarter, easier to use and more fun. From day one they found an audience that was hungry for its brand of tasteful ingenuity. Today, that legacy lives on with the precision refinements to acclaimed inventions, new technologies, design techniques and entirely new products.
This great idea is an inexpensive, innovative, fun design and is the perfect present for anybody that enjoys working in the kitchen but hates such mundane jobs as hulling strawberries.
Buy This Item