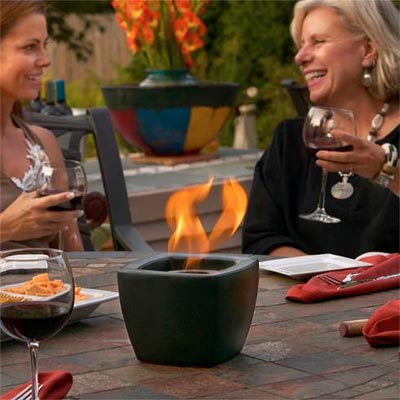 Place a 'Real Flame Firepot' on your deck, patio or anywhere indoors, to create a very special ambiance. The unit produces a beautiful, dancing flame and provides the perfect relaxing mood for any occasion. As a centre piece on your dinning table, decoration for your buffet, or just placed in the corner of a room, the unit will add atmosphere and attract the attention of all your guests.
Sold in sets of four, the fire pots burn environmentally friendly Real Flame Gel that produces no smoke, toxins, ashes or soot making them suitable for indoor and outdoor use. Citronella Fuel Gel works great outdoors, keeping the bugs away during the summer time.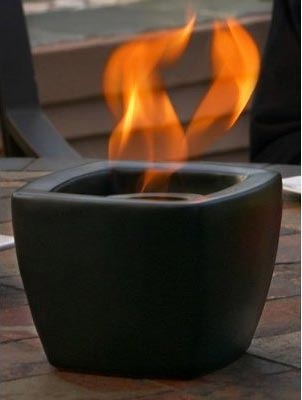 Made of ceramic and powder coated steel, the pots have a stainless steel inner reservoir which can be removed, allowing the beautiful ceramic bowl to be used as a vase.
The pots are available in black, green, red or blue offering a choice of colors to suit all tastes and to enhance any decor. The Real Flame Firepot is the perfect addition to any setting in your home.
Buy This Item