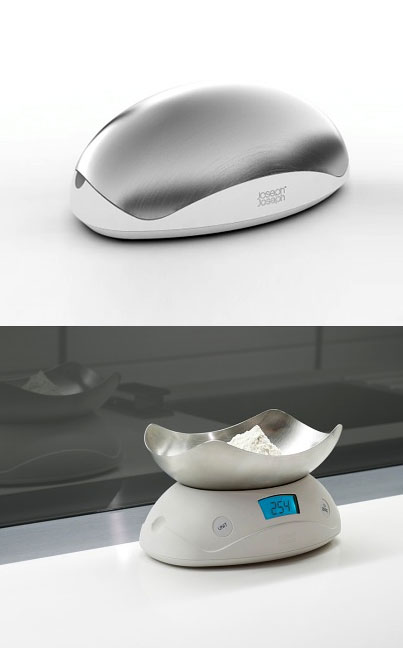 There's nothing like a practical gift. Of course that when you're a kid this is probably the last thing you'd want to get, but as a grown up adult, you realize that practical gifts mean just as much, if not more, than other gifts. When my friend bought me the Shell Compact Digital Scale, I knew she was a good friend. Why? Because she knew I needed something like that to cover up my poor cooking skills. I love people who can "cook with their eyes", unfortunately, I most certainly can't. My friend knew this and came for my rescue with this cool cooking tool.
The Shell Scale, is a sleek digital scale that's compact, practical and versatile. Lift off the integrated measuring bowl to reveal a large, easy-to-read LCD display and simple controls. Rest the upturned bowl on unit and it's ready to weigh both liquids and dry foods in the following units – grams, pounds, ounces, fluid ounces and milliliters.
A convenient add and weigh function also allows multiple ingredients to be weighed in the same bowl during recipe preparation and an auto power off feature maximizes battery life. Maximum capacity 5 kilograms / 11 pounds. Internal mechanism guaranteed for 10 years. Dimensions: 9.8 x 4 x 4.8 inches.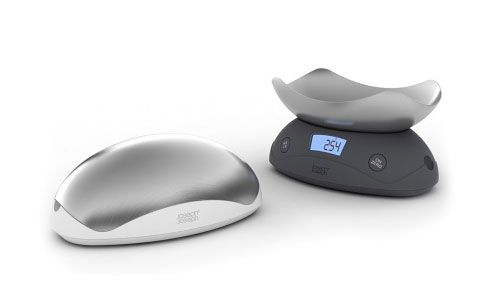 This is probably one of the best gifts I received in a long time, and you'd be surprised it encouraged me to cook more than any other cook book I got. Finally, I can start my weigh to cook.
Buy This Item