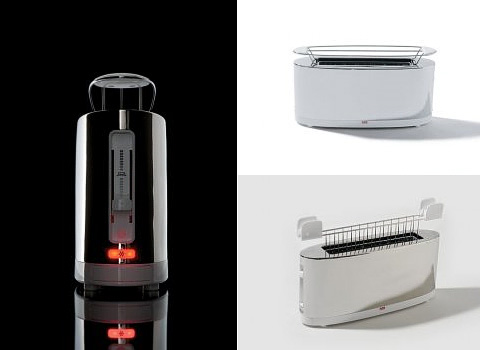 I believe we can all agree that there's nothing like the smell of fresh toast in the morning – yummy! The smell of toast is such that most people I know cannot resist, myself included. Most of us have a toaster in their kitchen; it is a must-have item. Long time ago we had to watch our toaster and make sure the bread doesn't burn, but thanks to modern technology we can now enjoy the benefit of a perfectly toasted bread, all hot and crispy, just as we like it. If you're looking to buy a new toaster, you should check out this one from Alessi.
This stylishly modern toaster, from Alessi, has various functions; not only does it toast bread it also warms up croissants, sandwiches, focaccias and frozen bread. The body is made of stainless steel while the base and crumb tray – particularly easy to clean – are made of polycarbonate.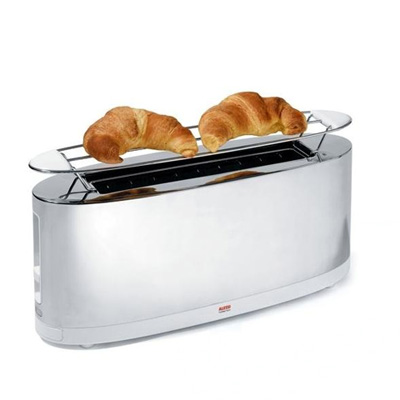 Different levels of toasting may be achieved on the basis of the type of bread used and of personal preference. Furthermore, the toaster also offers reheating, defrosting and bun-warming functions. Approximate size: 16.5 x 4.5 x 7.5 inches.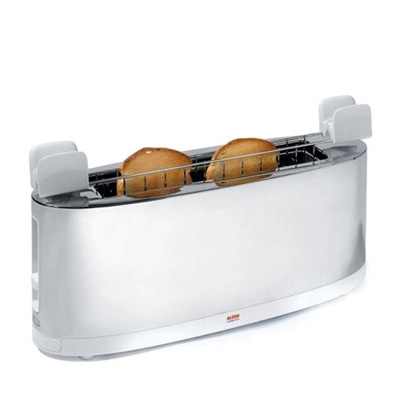 There's no doubt this toaster meets all my expectations and then some, as it also adds a classic minimalist design to my kitchen. This could also be a great gift to give to anyone with a sense of style and the love of toasted bread. Come on – grab it while it's hot!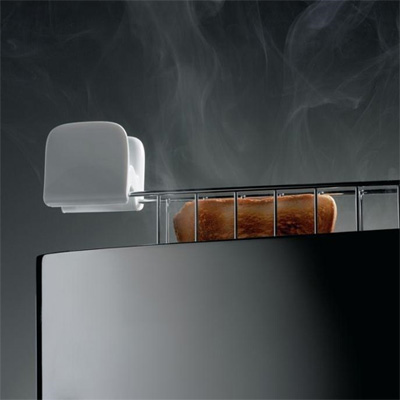 Buy This Item