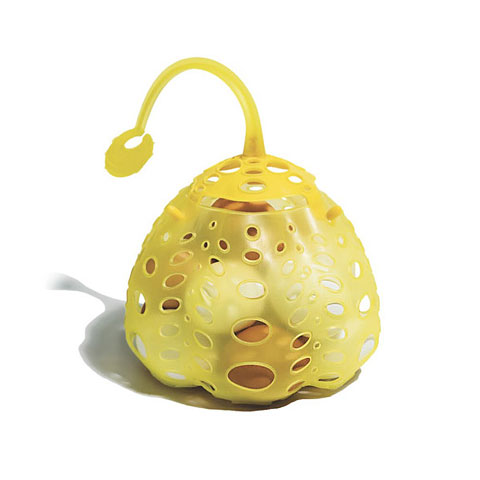 The foodpod is a flexible silicone cooking container that makes steaming, boiling or blanching simple and convenient. I love to cook and I love wandering around cookware stores and discovering all the new gadgets out there. The best ones are those that use modern material and production technology to make traditional kitchen chores easier and more fun. That's why I was so excited to when I found the foodpod.
The foodpod is designed as a silicon bag with holes, a lid and a built-in pot clasp, that conveniently contains any food you wish to boil, steam or blanch. Just submerge it in the pot with the liquid, then use the clasp to simultaneously remove and drain the food.
The pod is good for cooking all types of food. It protects delicate food like eggs from bouncing and cracking in the pot and ensures even cooking for food that needs to be removed all at once like shellfish and pasta. The best part is that no cooking liquid is wasted and you don't need to clean a colander after cooking the broccoli!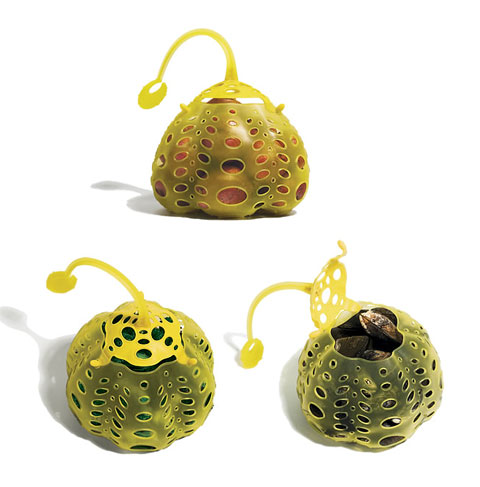 Made of FDA/EU food-safe silicone and BPA-free nylon, the foodpod is flexible, fits in any size pot for cooking and storing and is top rack dishwasher safe. And on a personal note, I love the fact that now my glasses don't get steamed-up from straining and I can actually see the food.
Buy This Item