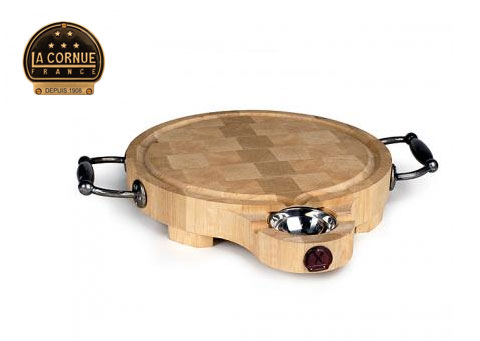 It's time to get to work with La Cornue Carving Board; this is exactly what this board means – business. Crafted from solid hornbeam, the same wood used in professional butcher blocks, the board is set on a slight incline that allows the meat juices to flow down the channels, carved on the outer edge of the board, and collected in a stainless steel Rolse juice bowl. The stainless bowl is easily removable to be used in the making of gravies or as an 'au jus' dipping bowl, while two cast iron handles provide easy handling.
Tastefully designed, this elegant poultry carving block does not come cheap. The famous La Cornue brand is devoted to excellence, offering connoisseurs only the very best.
A kitchen could be a place of inspiration, of creation, of the best vibe full with joy of cooking and happiness of creativity. For that you need the right tools. The right tools create the right atmosphere. Do you see this magical cycle?
What a great way to create the right ambiance with this wonderful La Cornue Carving Board, it is that simple to use, and has such an elegant and inviting design, you actually have the urge to start cooking and carving.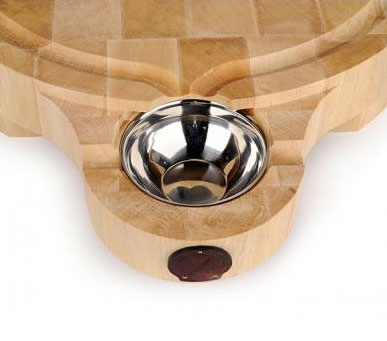 Buy This Item