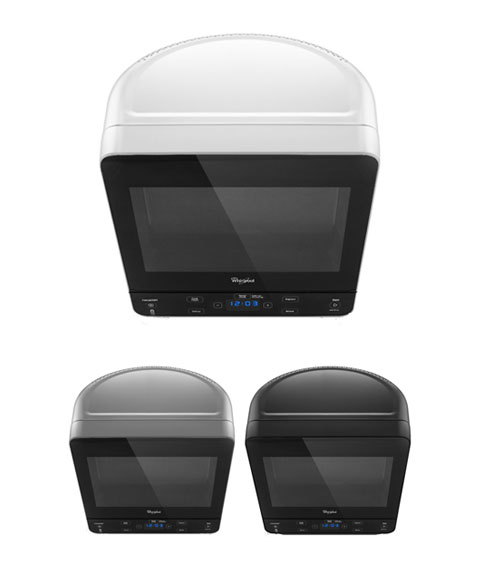 when I was a student I found out the only cooking equipment that will fit my new kitchen is a small frying pan, so for three years the only cooked food that I've ate was fried egg. But now things are different; lately I've discovered this compact Countertop Microwave Oven from Whirlpool, that can fit perfectly on my limited counter space. With a great solid design and unique rounded back this microwave can fit into corners too! – Perfect for small apartments and dorm rooms.
The microwave comes with a crystal clear blue led display that shows the amount of time left for your food to be ready and when it's idle a digital clock displays the time. Also this great product has a friendly touch pad that makes every dinner easy to cook, and if you don't want to miss the beginning of your favorite movie you can also press the 'Popcorn' button that makes perfectly non-burned popcorn.
The Whirlpool Countertop Microwave Oven has 750 cooking power wattage plus ten variable power levels, a control lock that disables the control panel to avoid changes in your cooking settings or to keep it safe from children, and also a '30 Sec' button for a quick reheat.
This beautiful kitchen appliance is priceless if you don't have too much countertop space to spare. Measures 15.4" wide x 14.1" high x 13.8" deep, weighs only 33 pounds, with a capacity of 0.5 cu. ft. that can even fit 11" dinner plate.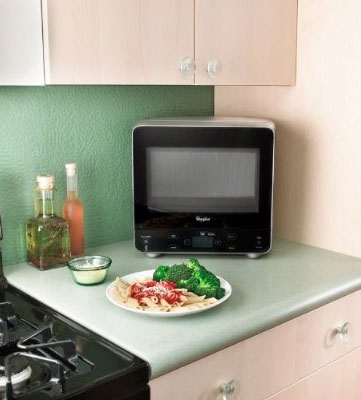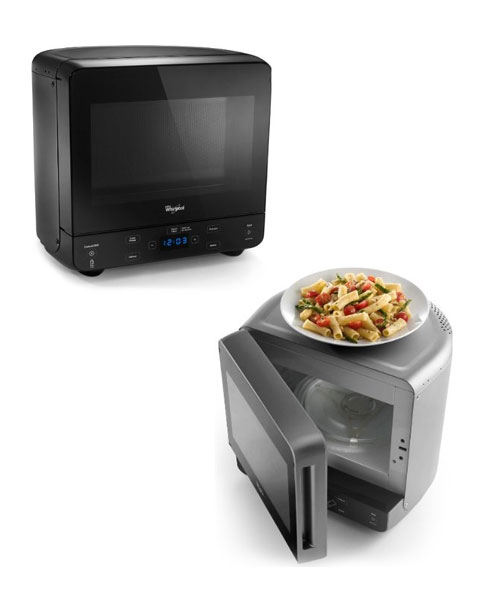 Buy This Item