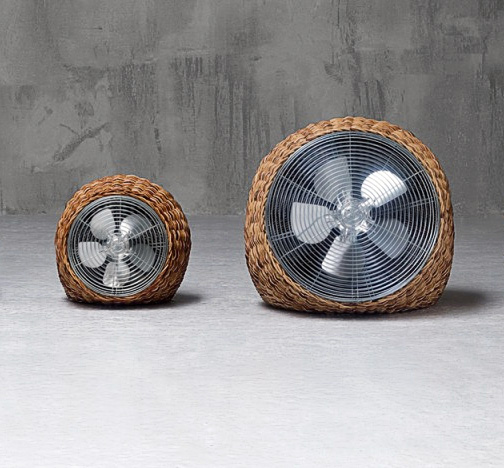 Autumn might be running its 2nd half in this part of the world, still being informed on good design of home appliances even when only necessary for the hot summer days is never a loss. This is bookmarked as a potential choice for the next season, should hot summer days decide to settle in middle Europe for some time. Or perhaps, they'll make a good addition to the summer house… yours and ours. Having a preference to natural materials, the Wind S and L, two size versions of the same floor or table fan seem like a good choice. Jasper Startup is the designing mind behind them.
Their organic design, the woven body in which the metal fan is sheltered will help make a cool statement when needed. Literally when they'll be blowing their cooling wind and metaphorically cause whether switched on or not, their design makes for a stylish statement. Clearly, the character of domestic fans is totally redefined in a pleasant way.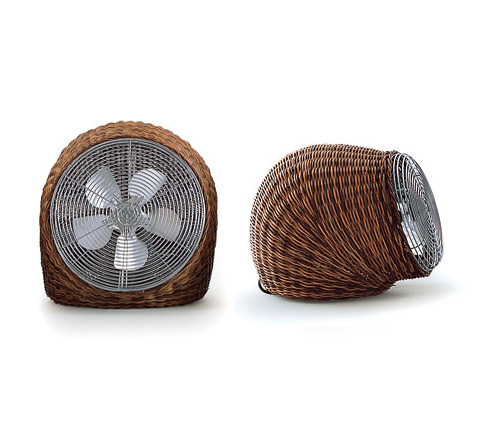 Wind L and S are manufactured by Gervasoni on request, they come with a plug suitable for the United States, function on 220 Volt and consume a power of 25 and 5 Watt respectively.