Elica kitchen hoods are truly outstanding in their design and offer kitchen owners a refreshing ultra-modern alternative to traditional hoods. Their style is clean, sophisticated and full of vitality. Elica's four leading models are Dynamique, Shell, Space and Adagio. While each design is unique, they all offer high performance, energy saving and user friendly solutions.
The 70cc hood is the most colorful of Elica's designs. It has a minimalistic rectangular shape and comes in yellow, red, green and black. The outer shell combines a colorful front and a perforated stainless steel interior. At the bottom of the hood are strong led lights that last up to 10 times longer than conventional bulbs and are 90% more energy efficient.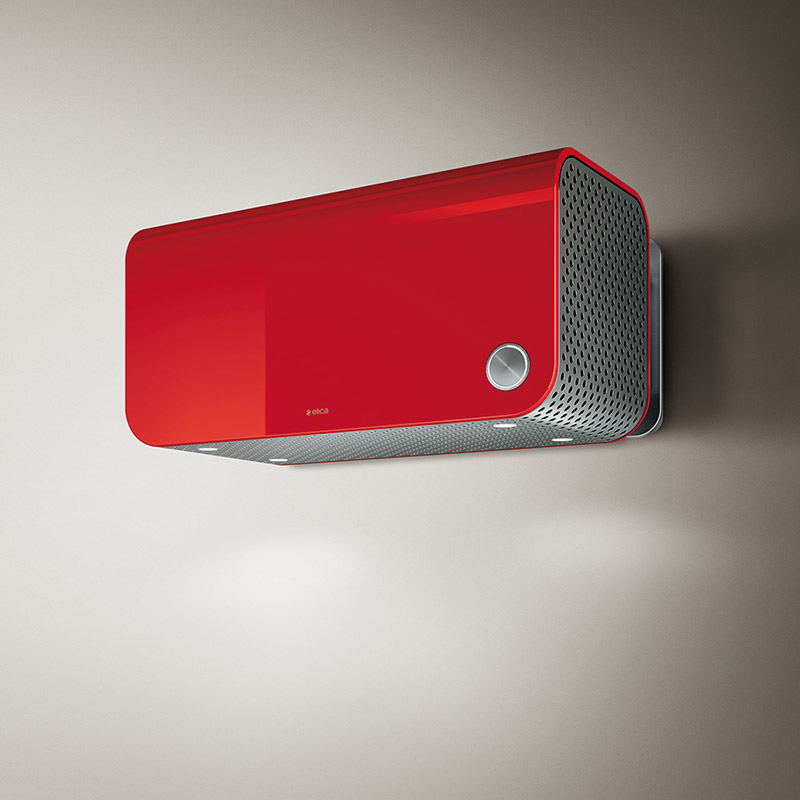 The Shell design looks like a large light fixture and has a soft and inviting curved exterior. It comes in classic white and its pure form is bound to look fantastic in any modern kitchen. The emitted light is perfect for cooking but you can also choose to set it on "Ambient Light" and it will provide diffused lighting throughout the space.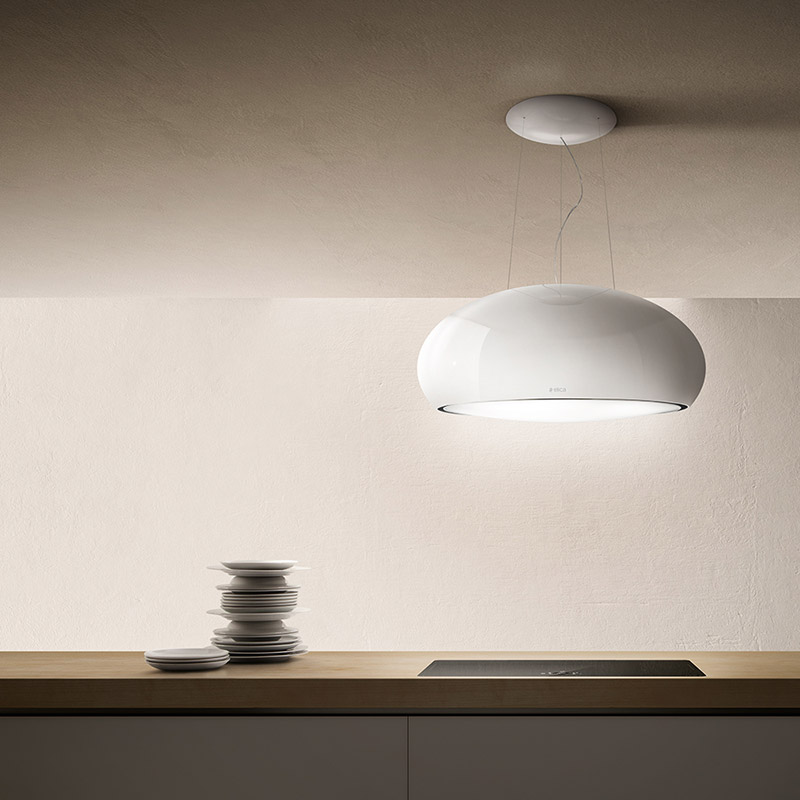 The Space model is a real eye catcher with its perfectly round shape that mounts on the wall as opposed to over the burner. The Space is available in either white or black glass and has a central stainless steel rectangle which breaks the circular form and provides an added layer of sophistication.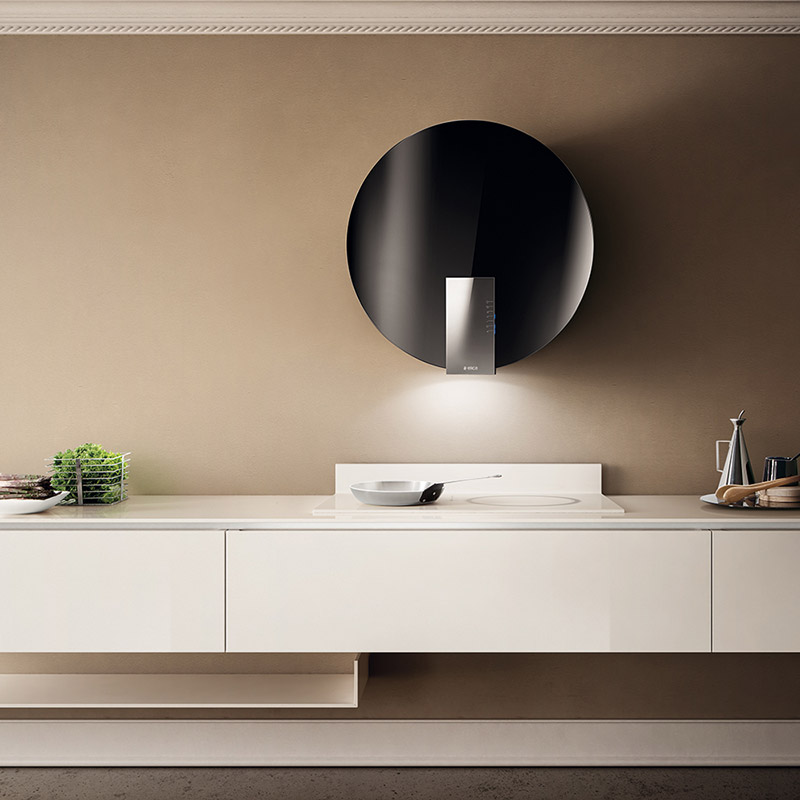 Last, but far from least, is the Adagio which really takes kitchen hoods to the next level. First of all it is retractable so you can tuck it away when it is not needed. Second, you can place its motor outside your kitchen or home for reduced noise and increased power. Third, its design is breathtaking. Rectangular in shape, it has a clean and contemporary design that is simple and elegant. It is made from stainless steel and is available with either white or black glass.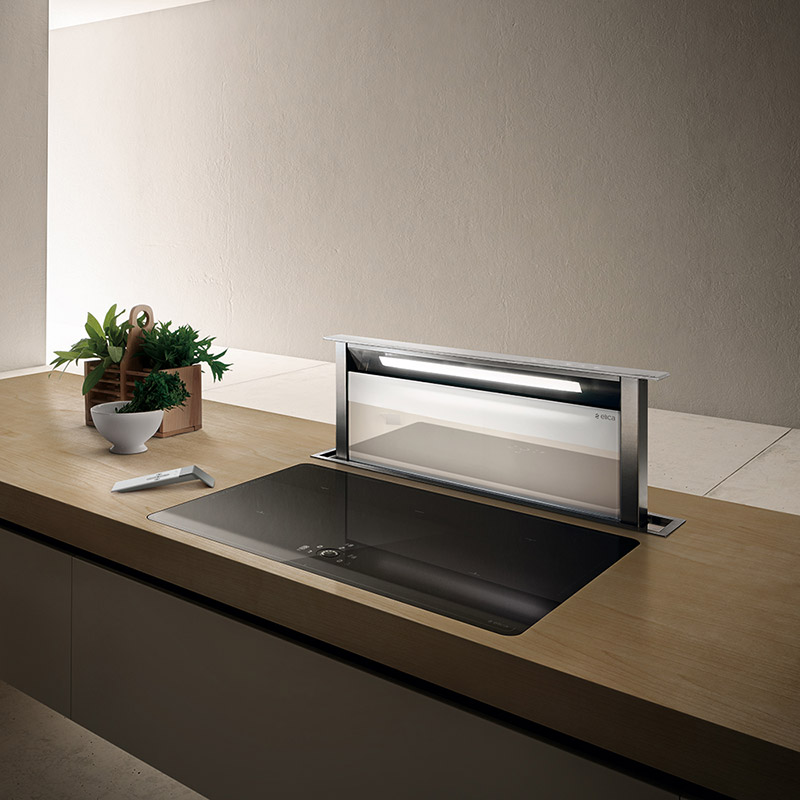 Design: Elica
Photography courtesy of Elica
Buy This Item