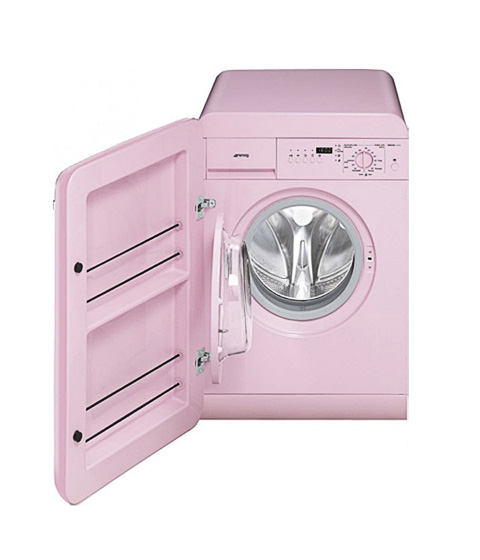 Gone are the days when household appliances lacked in beauty and quite often hiding them away was the only solution. I don't know about you, but I have vowed to have nothing in my home that is neither pretty nor useful at the same time. My washing machine might not be as charming as Smeg's 50's style model – a continuation of its famous reproduction of fridges – but it is nice and new, neatly placed behind a pretty curtain at the laundry area next to our kitchen, occupying our very small corridor.
Smeg's model would look fantastic in loft like apartments for example, where there is sufficient space for free standing, good looking appliances, who love to attract attention and become focal points.
In classic color variations like off white and black or pastels like pink and blue, Smeg's 50's style washing machine promises to make doing the laundry not only a pleasant chore thanks to its pretty looks but also a very easy one, taking into consideration its magnificent technical features.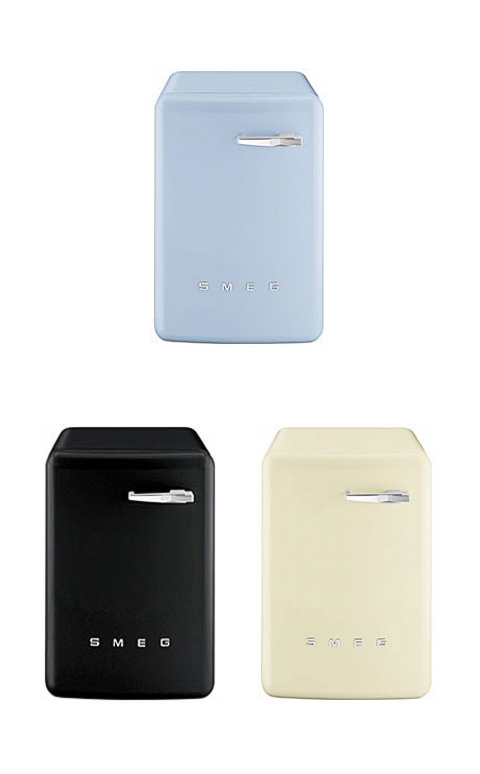 It loads up to 7 kilos of laundry and offers 15 washing programs, including some innovative ones like super fast 15 minute wash and gym, among other ones like jeans, shirts, hand wash, mix, softener and night programs.
It also offers customized options like variable temperature, spin speed up to 1400 rpm and option selector including Flex time. All that can be done through its electronic display showing selected program and progression, which also includes a 24h delay timer. Its seven buttons include start / pause, child lock, option selector, confirmation selector, temperature selector and spin speed. It is classified as energy efficiency class A, consuming 222 kW/h per year.
Which one would you choose for your home? I love the creamy white one!