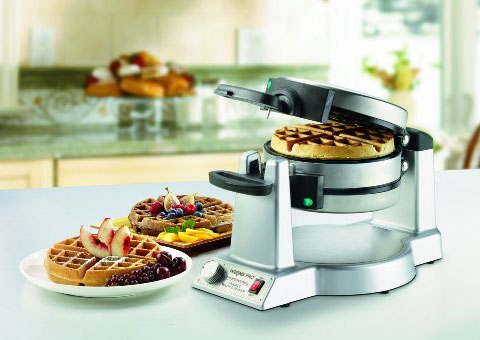 Sunday morning is all about treating yourself to a tasty breakfast, and the premium choice of course is a hot Belgian Waffle! But to be honest it never comes out as it should, sometimes it's burned, other times it still has uncooked parts and worst of all is when the first one is getting cold while you're working on that second waffle. No more! Recently I've got myself the WMK600 Double Belgian-Waffle Maker and since then every breakfast is viciously Delicious!
First, this waffle maker can make two waffles at the same time, so you don't need to wait while your first waffle is getting cold; second, the round-shaped waffle plates ensure even baking both on top and bottom so you don't get a sticky uncooked waffle.
With a simple on/off button you don't need to get frustrated while trying to calibrate the heat. Also when it gets to the right temperature the waffle maker will notify you by a beep sound so you could start pouring your dough into the hot plate, and when the waffle is ready it will beep again so you'll know that you got a perfectly, non-sticky Belgian waffle.
And because it doesn't stick, all you need is to use a dry towel to clean it up and presto! it's ready for tomorrow's breakfast. So if you want the perfect morning I've got the perfect waffle maker to go along.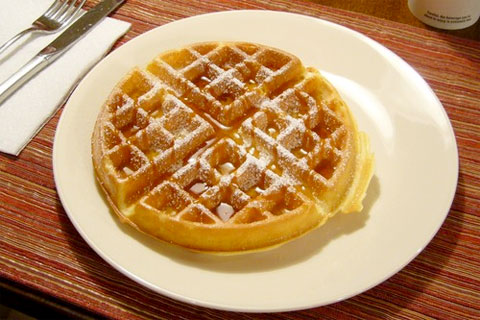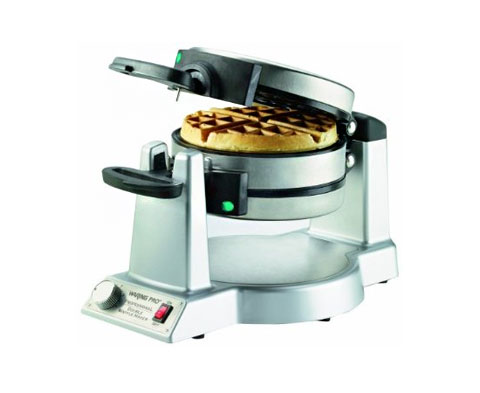 Buy This Item