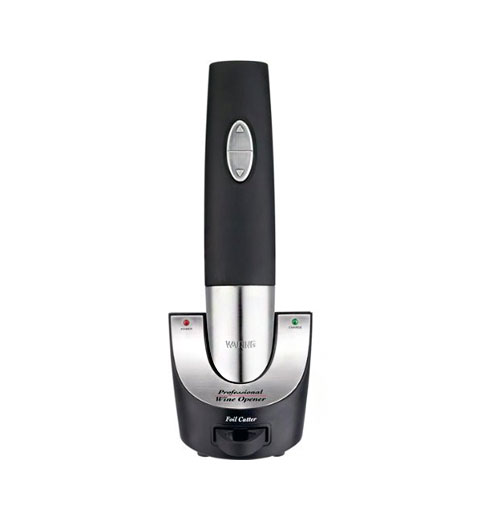 During a large dinner party you'll probably hear someone ask: Can someone open another bottle of wine? – and to be honest not all of us got the upper body strength to open a bottle of wine, and no one really wants to deal with the cork breaking into pieces. But now I've discovered the Cordless Wine Opener which makes the perfect wine accessory for those of us who are looking for a handy gadget to do the job for us.
All you need to do is pick your favorite wine and attach it to the Cordless Wine Opener, then push the 'down' arrow and wait until its quiet whirring stops, after that just pour the wine!
With a polished stainless accents and solid rubber handset you can be sure that you got the best-comfort grip that most wine openers don't have. And for the aluminum foil wrapped around the cork there is a simple, easy to use foil cutter included in the base of the recharge station.
A NiMH battery pack with a charger is also included in the bundle, and with up to 80 times cork removal at one charge you can be sure that no one will leave the party without a smile on their face.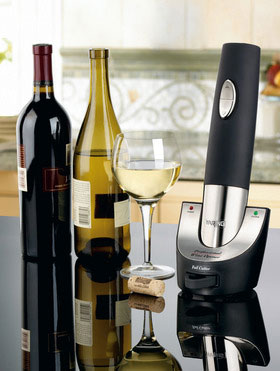 Buy This Item