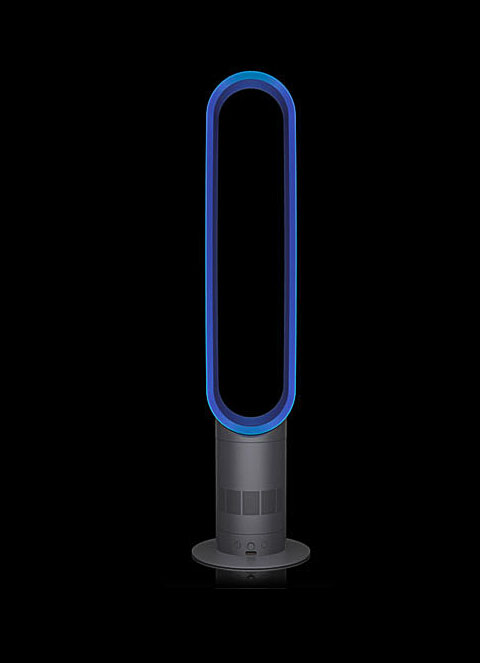 The Dyson AM02 Tower Fan is a super cool product for modern and contemporary interior spaces. Besides its awesome blade-less feature, the simple, sleek look of the design is highly appealing. It can fit discretely into your interior scheme while effectively cooling the temperature of your living space.
Available in two color combos, Iron/Blue and Silver/Silver, the Dyson AM02 Tower Fan measures 9.8 x 7.5 x 39.7 inches and weighs 12.8 pounds. The Air Multiplier technology amplifies airflow 16 times over and the fact that it has no blades makes it really safe, especially if there are small children around.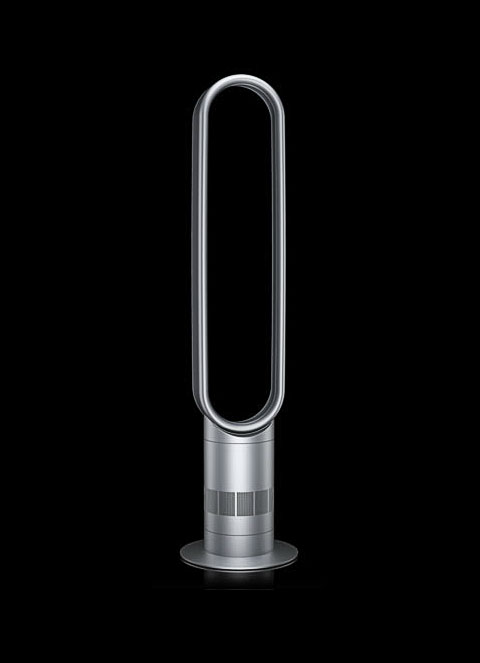 Additionally, it's so super quiet, you barely even notice it's on and it runs on an energy efficient motor. This fan is also super easy to clean and can be controlled remotely for convenient use. When it comes to indoor fans, this one is definitely hard to beat – safety, functionality, effectiveness, efficiency and innovative technology all wrapped up in a sleek modern package. Seriously, what's not to like?
OK, OK, maybe I'm a bit biased because I have a huge crush on Dyson in general. But somehow, I have the feeling I'm not alone…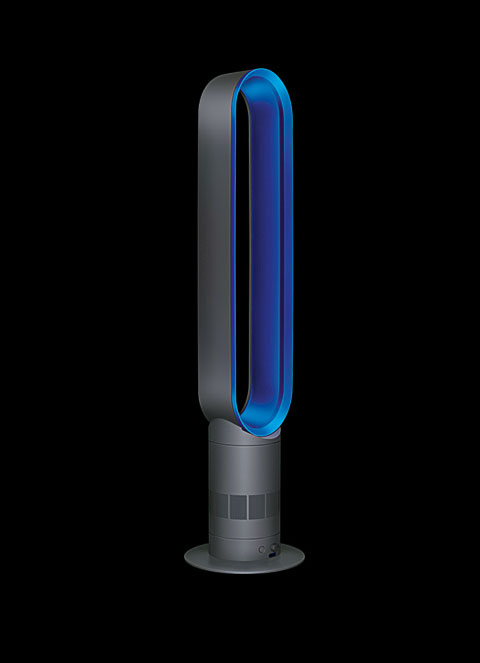 Buy This Item