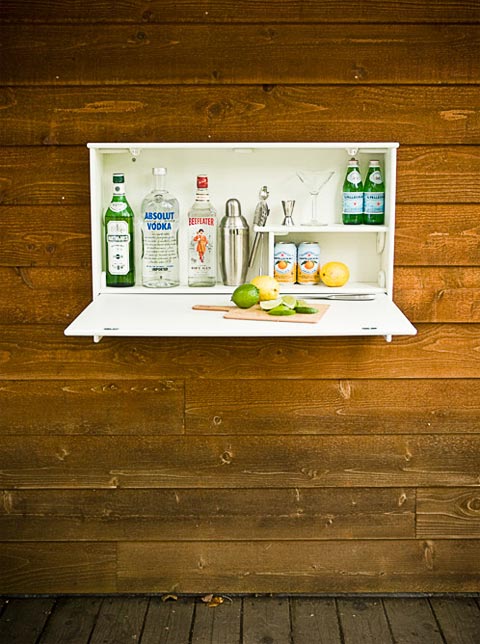 Loll's Wallbanger, designed in collaboration with Urbancase's Darin Montgomery, is a wall mounted bar inspired by the famous 50s drink consisting of Vodka, Galliano and orange juice invented by world champion mixologist Duke Antone.
Rather than analyzing cocktails in our post today, we'll focus on how this magnificent piece of furniture proves to be a marvelous emergency kit of an usual type: the one carrying all the necessities for preparing delicious drinks at your veranda while having outdoor cocktail parties!
Measuring about 53 x 82 x 16 cm, this unit comes with a double use, offering both storage and a surface to work on for preparing your refreshing, delicious drinks.
Thanks to interior magnets, the hinged panel door will be securely held close while not in use. Bottles can be stored on the spacious left compartment, while the small shelf on the right will host bottle openers, glasses and perhaps these sliced limes in a bowl, which you just cut using the wooden cutting board coming together with the bar, named Epicurean Handy Bar Board.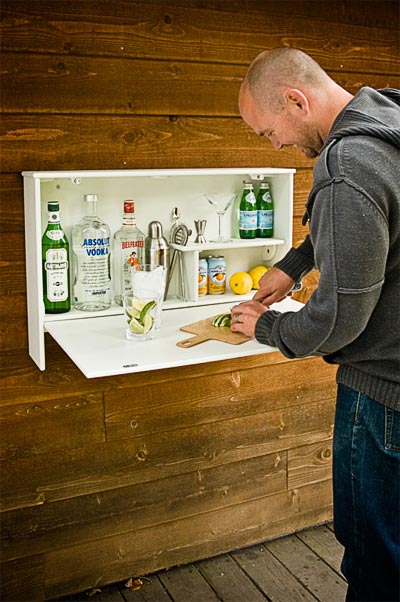 Asides from designing brilliancy, Wallbanger also features a true recycling interest, as it is 100% produced from high density polyethylene, a material Loll uses when manufacturing all its outdoor furniture, thanks to it being weather proof and extremely durable. 256 recycled milk jugs are estimated to have been used for Wallbanger's production. What a transformation!
Order yours in one of the many colors available – white, black, grey, sand beige, apple red, chocolate brown, sky blue and leaf green – and have no worries in case one of its consisting parts gets damaged. You can always order just that little part you need.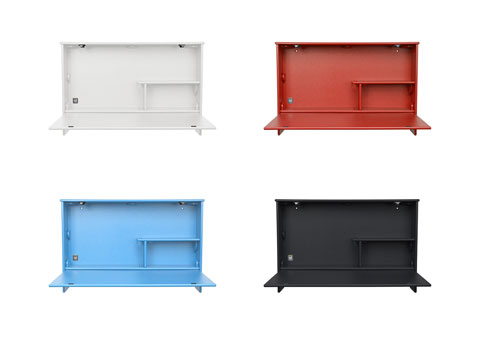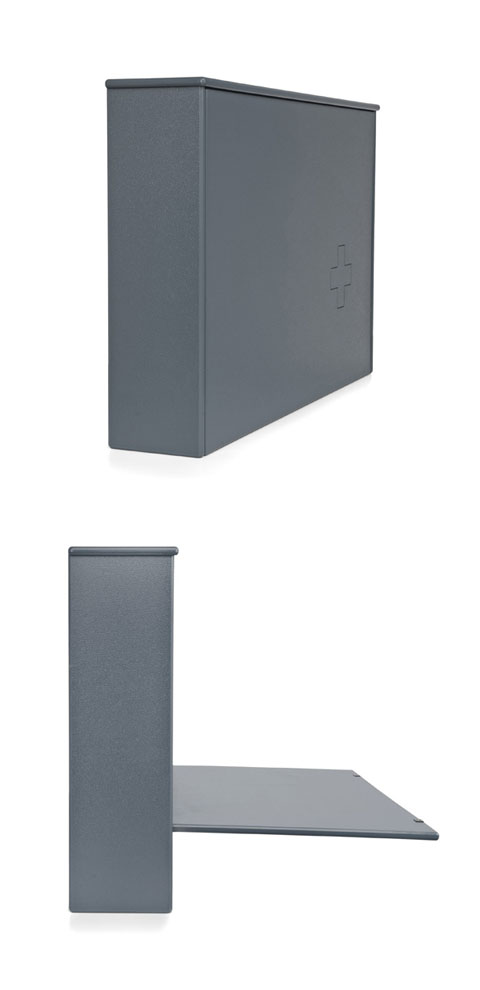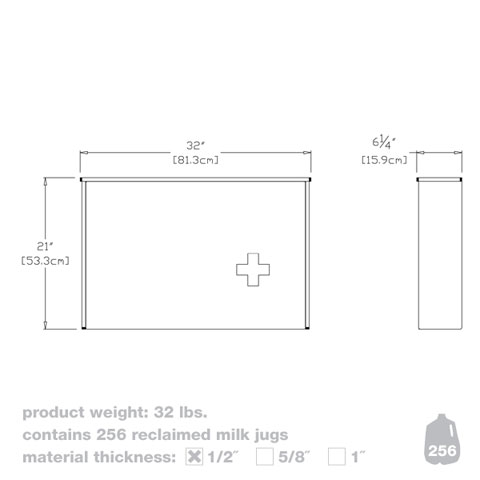 Buy This Item