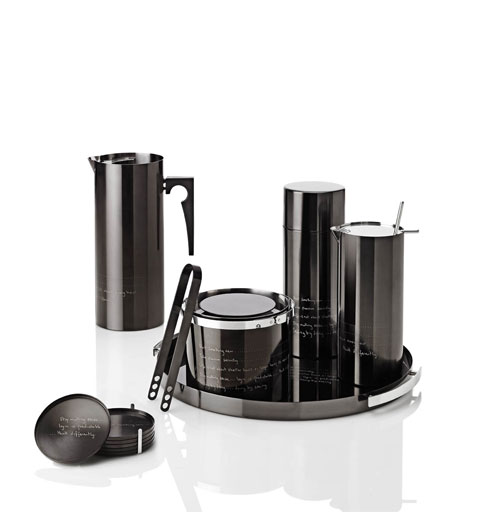 When names such as Arne Jacobsen and Paul Smith meet, the least one can expect is some breathtaking designs to be born. Since the 60s, the bar series of Jacobsens's Cylinda Line has been every design oriented person's dream and desire of the perfect serving or everything from Dry Martini Cocktails to the classic Whiskey Soda.
In the hands of Paul Smith, this elegant collection of bar accessories has turned into a true dream in black with beautiful, seemingly handwritten engravings into the black surface. How awesomely and surprisingly innovative!
The set of statements Paul Smith has come up with, transforms an otherwise typical experience of drinking beverages and aperitifs into a whole new experience. "Start something new" "Take pleasure seriously" "Stop making sense…. logic is predictable" " Seeing by doing… doing by seeing" are all in fact wonderful conversation starters among company or simply valuable aspects of life to reflect upon while enjoying your evening drink sometimes on your own, under the light of million stars and perhaps a flickering candle light.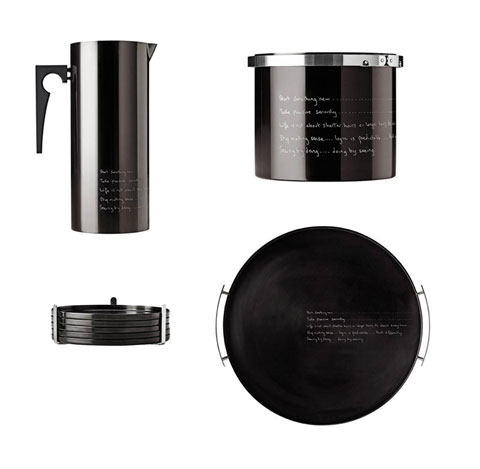 I love the concept, as much as the way it is performed and am absolutely amazed by the outcome! Classic design meets elegance, innovation, modern life and practical philosophy, all in one place.
The bar series available from Shelton, consisting of a cocktail mixer with spoon, shaker, ice bucket, 2 liter jug with icelip, glass coasters and a serving tray, all made from satin polishes, 18/8 stainless steel.
I wish I could place my order right now, but I might have to put my hedonism on hold for just a little short while. What about you?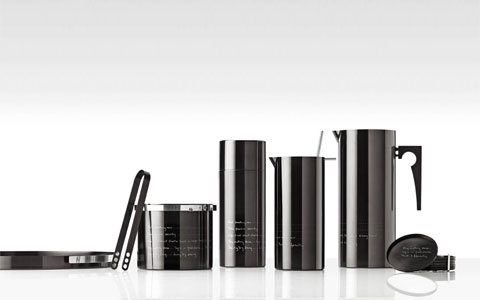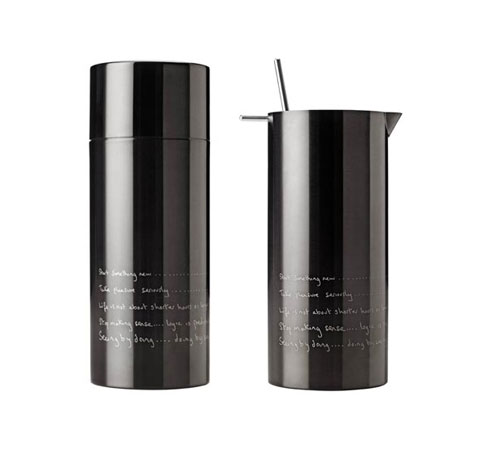 Buy This Item