Good design and function should be present everywhere in a modern beautiful and comfortable home. The bathroom is no exception. Neither is the toilet. Taking control of one's comfort and control in that very private place can be as important as taking care of purchasing the most comfortable sofa for your living room where the family gathers together.
Numi, Kohler's most advanced toilet marks a new standard of excellence in the bathroom, with its striking form and its unique feature of its unrivaled water efficiency. A fine combination of a gorgeous design flirting with clean lines, Numi's technology and engineering will bring you the finest in personal comfort and cleansing.
Its price being rather out of range of what I'd personally choose to incorporate in the design of our home toilet, I still admire the beautiful design and fully appreciate the innovative technological advances such as the motion activated cover and seat, with its front sensors and floor level sensors, activating a hands free open and closing of the cover.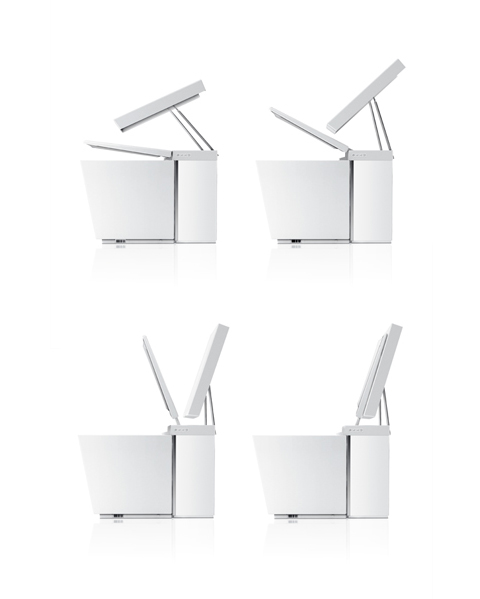 The adjustable bidet feature, the integrated air dryer, the deodorizer, the heated seat and the foot warmer, achieved with warm air coming from floor level vents are naturally unexpected features which take the experience of personal hygiene to a totally different level.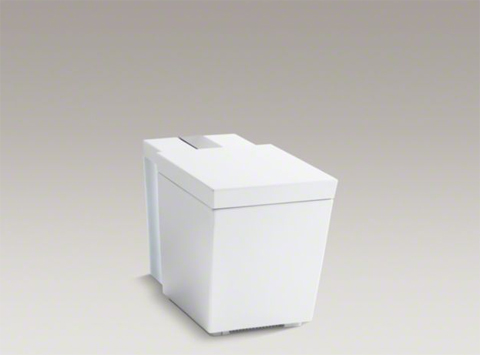 Numi's illuminated panels available in seven new colors and the ability to play your favorite music controlled by a touch screen control confirm that the future is right here and now. To summarize, if James Bond had a bathroom – Numi Toillet will definitely be on the list!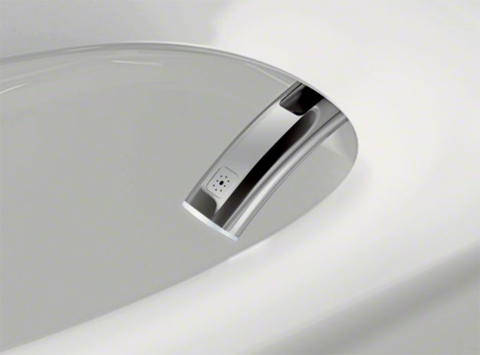 Buy This Item