Office kitchens or coffee corners can really get a facelift with the LOLO Capsular Micro Kitchen. The LOLO is a series of designer mobile kitchen units that can house coffee machines or microwaves (or any other electrical appliance) and can be placed anywhere in the office. The units are ideal for conference rooms or kitchenettes where space for food and beverage preparation is sparse. Best of all, the units look great! They have a playful toy like design that will add color and fun to any workplace.
The LOLO modules have a designated shelf to house an electrical appliance and also have room for all related accessories such as cups and plates. So instead of having a messy coffee corner you can now arrange everything neatly in the LOLO kitchen and enjoy an aesthetically pleasing piece of furniture.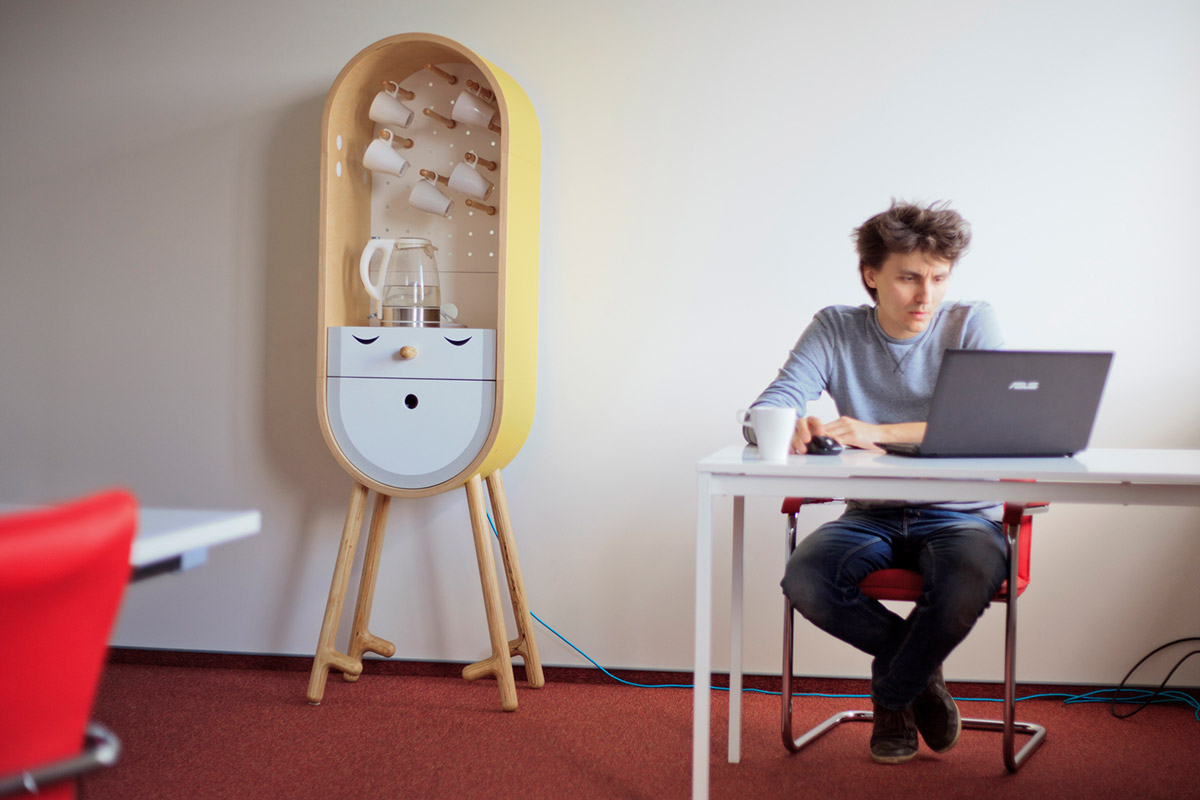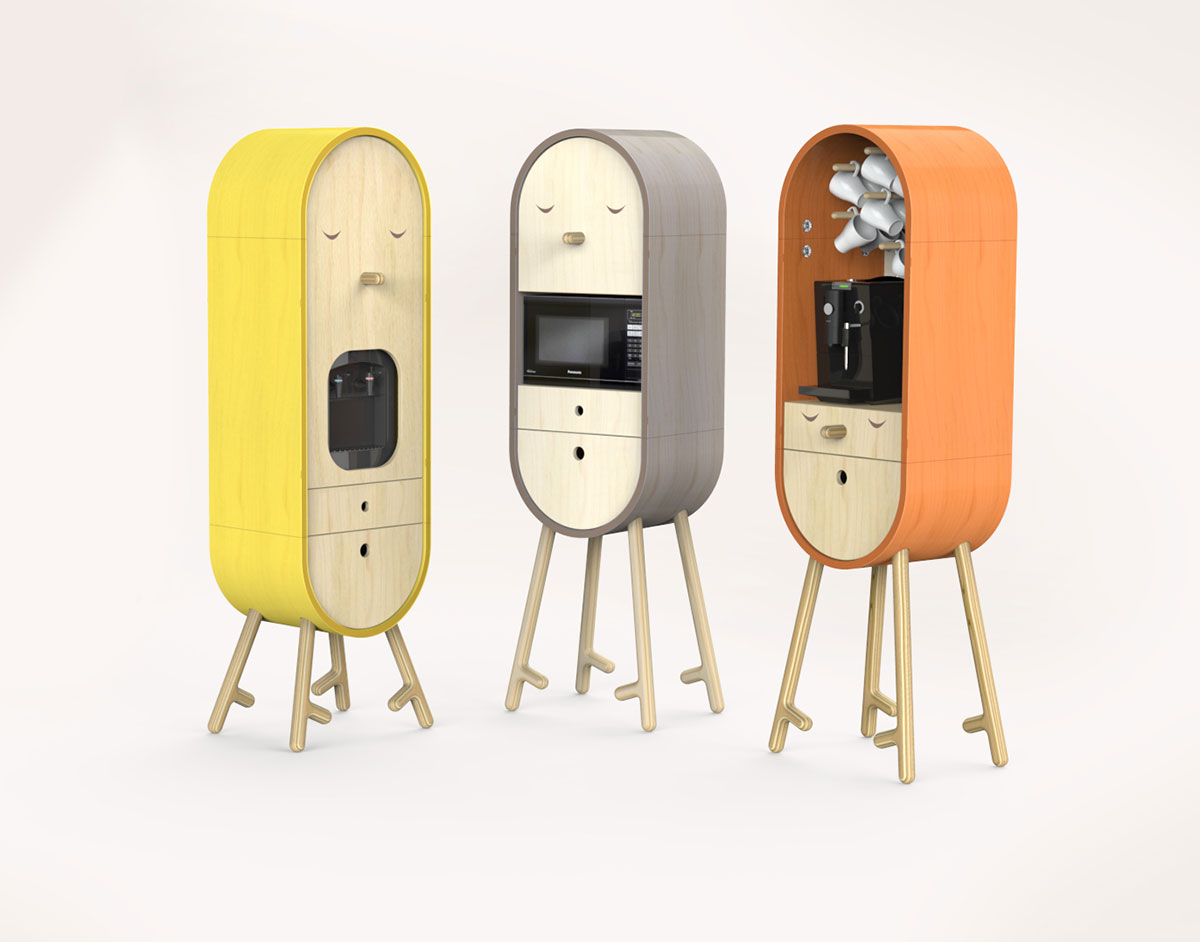 Created by Tanya Repina with Aotta studio, the module shape was chosen since it communicates an all-in-one independent capsule. LOLO is available with a yellow, grey or orange finish and you can also contact the studio for a customized production. Each unit is made from a veneer sheet (plywood) and laminated veneer lumber. It also has an Eco-friendly coating of wax oil (either colored or colorless).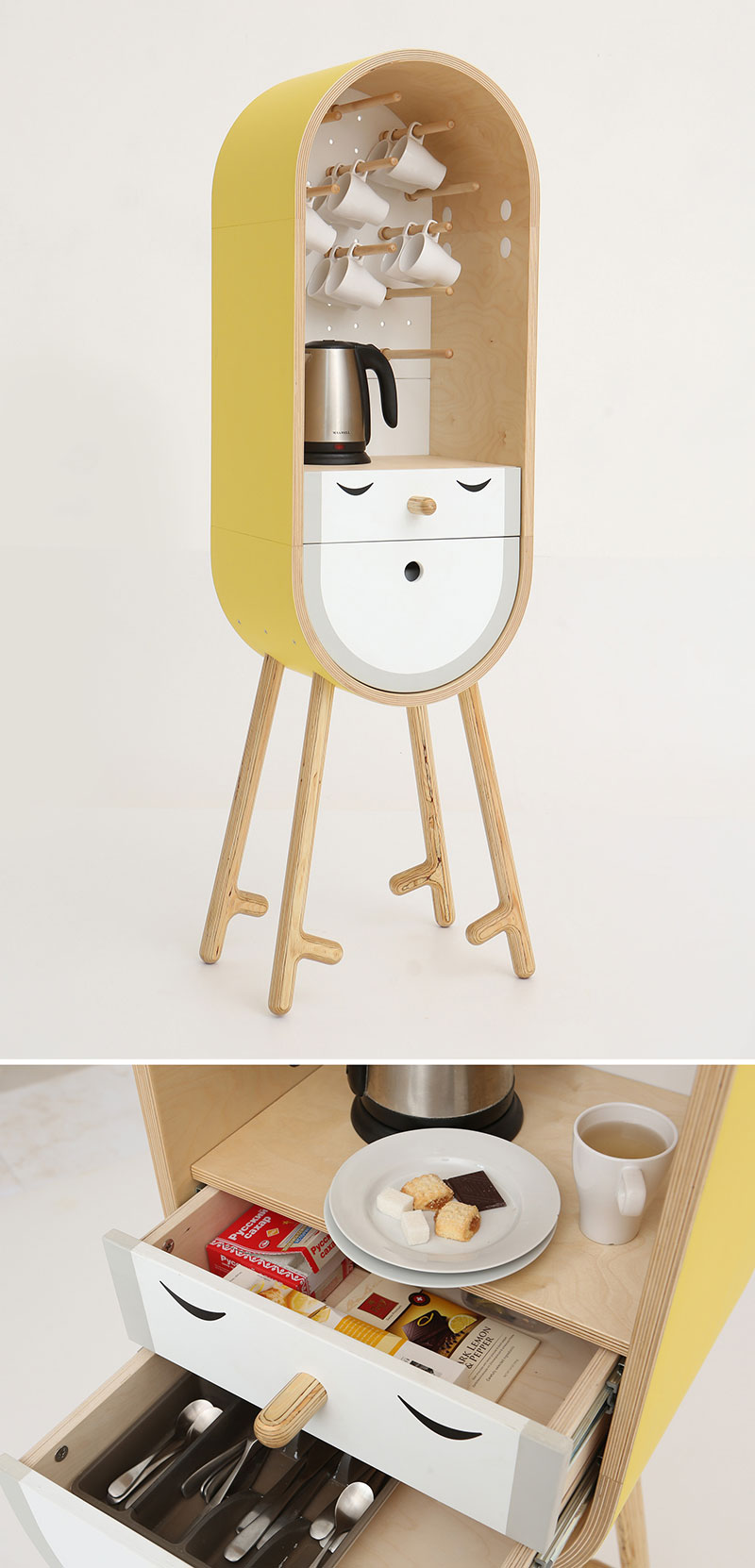 Design: Tanya Repina with Aotta studio
Photography courtesy of Aotta Studio