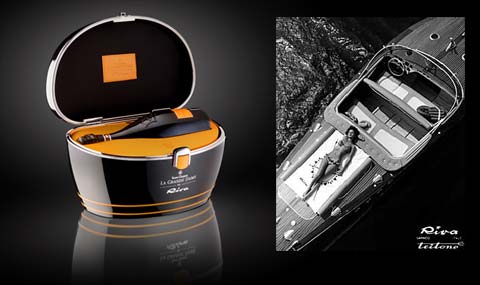 Two luxury legends, Veuve Clicquot and Italian boat designer, RIVA, have been collaborating for Clicquot's top champagne (prestige cuvee) called La Grande Dame. This is the latest in a string of interesting design collaborations, including the Veuve Clicquot Loveseat by Karim Rashid.
Riva is responsible for some of the most beautiful boats in the world today. Back in the days, Riva, also known as the king of the Reviera, was behind the iconic boats of the 60's and the golden age of the glamorous Dolce Vita lifestyle.

Veuve Clicquot's La Grande Dame includes two different pieces; made by some of the world's best craftsmen, all pieces are made of mahogany, chrome and leather.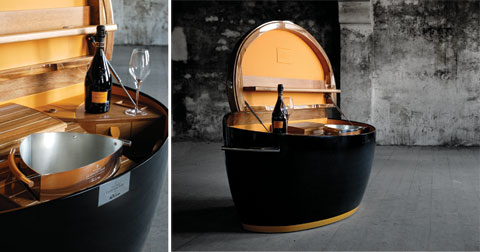 At a price of $80,000 the Cruise Collection, a "made to measure" piece, comes with 4 bottles of La Grande Dame 98, 2 magnums of La Grande Dame 88, 6 champagne flutes Riedel and 6 water tumblers, plates, table mats and cutlery.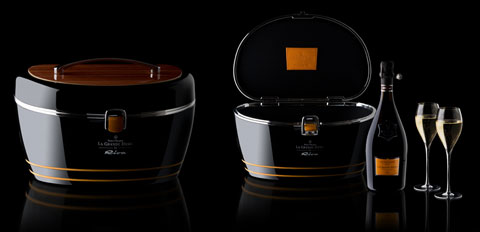 With only 300 pieces available, the Cruiser Bag is a limited edition piece that includes a bottle of La Grande Dame 98 and two champagne flutes. It will be available from July at a price of $425.